*I received a copy of this from NetGalley in exchange for an honest review.
It's so hard to write new and original dystopians because there have been so many in the last few years alone. It's hard to create something that isn't too closely associated with another book and that can stand on its own in the dystopian genre. I thought The Revealed had a unique take on societies after war and elementalists.
Rating: 3.5 Enjoyable Stars!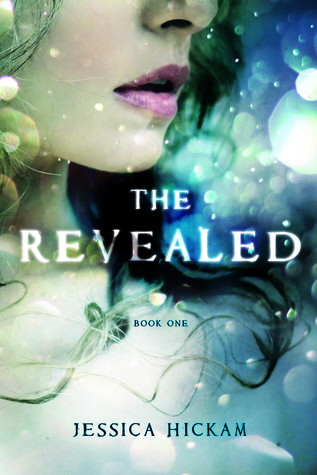 I was pulled in from the beginning! This was a fairly fast-paced novel with moments of quiet and contemplation. In the beginning, the main character Lily, is having a late teenage rebellion. But nothing is ever as it seems in this book..
Lily's been receiving notes taped to her bedroom window, leaving her with the knowledge of one thing: The Revealed are coming for her. Her parents have increased security, and she's literally not allowed out of the house. But Lily is a character who's been told what to do all her life and knows that she's going to be taken soon. It makes her reckless, stubborn, determined. She takes unnecessary risks, disobeys her parents, and almost gets herself killed. But it's more than just teenage rebellion. Lily was a strong character who only wanted to be normal, to be free of the politics and the fighting and the masks. To live her life! It's all she wanted. And by the end, she becomes the character she's meant to be. Strong, resilient, and choosing what's right over her own family.
I just wish the secondary characters had as much development as Lily. But they were kind of overlooked to bring Lily to where she needed to be. I was really hoping for a stronger relationship between Lily and her parents, as well as a bit more development with the romance between her and Kai. The romance seemed a bit too sudden for how they acted toward each other. I liked Rory, but she only had a few appearances until well past the halfway point. But, as this is only the first book, I have a feeling those relationships will change in the sequel. They'll either grow or die out.
As to the romance, I have an inkling that a love triangle will sprout. There is a setup, which I hope I'm wrong about. But with the other guy, it felt forced. So, we'll see what happens. Hopefully, it doesn't make me mad, because I really hate love triangles. Also, Lily spent a lot of time dwelling on her relationship with Kai, when I would have liked more on the politics and the war they just went through. There was a lot of information sprinkled throughout (no info-dumps, yay), but I still have tons of questions about how that war came to be.
The plot was very complicated, in that there were a lot of twists. I don't think many people will see some of them coming, and others seemed a natural direction in which the story would go. I loved the idea behind The Revealed, and I can't say much for fear of spoiling the story-line. But what I can say is that I liked where the story headed, and I can't wait to see what happens in the sequel.
The Revealed was a unique take on dystopians. But it still had a lot of the same elements--rebellion, dictator in charge, killer politics, and unrest. I really enjoyed the first book, and I want to know what happens to our characters in the sequel.