This week's topic, as stated above, are those books that were hard to read! Whether it was because it was a difficult book, because of subject matter, or because it was downright cringe-worthy. Whatever the case, I'm sure we've all had books like that. These are the top ten books that were hard for ME to read!
1. Ten Tiny Breaths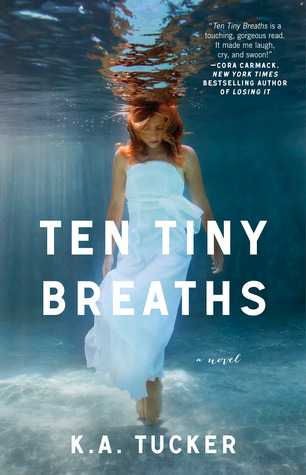 This book impacted me in such a huge way. It was so easy for me to connect with Kacey's character and how she dealt with her grief. It was hard for me to hear about what she went through and how she coped with it, because I could relate to her so well. This is one of those books that will always hold a special place in my heart. And because of this book, I want to help PTSD victims when I'm older (oh man, it feels good admitting that after thinking it over). <3
2. Guardian
This one was very much like TTB in how hard it was for me to read, though even worse. The beginning of the book was so eerily reminiscent of what my life was like four years, and still is, that I had to put it aside immediately. I wasn't even sure I could continue, but I did, and I'm SO glad I finished it! Wonderful book.
3. Debt Inheritance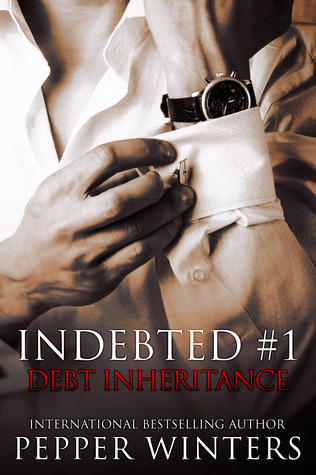 I like dark reads, and hell, I love Pepper Winter's books. I shouldn't, God, I shouldn't. This one tore me out of my comfort zone, pushed at my conscience, and told my feministic side to shut the hell up. I wanted to fight back, but it was just so damn good and I can't wait to read the sequel.
4. Harder
This book and its predecessor were so INTENSE! God, I didn't think the author could drag my heart through the ringer again after reading Deeper. But man, this one was even harder to read because I wasn't sure where two of my favorite characters ever were going to end up! I just wanted them to have a happy ending. <3
5. Between Shades of Gray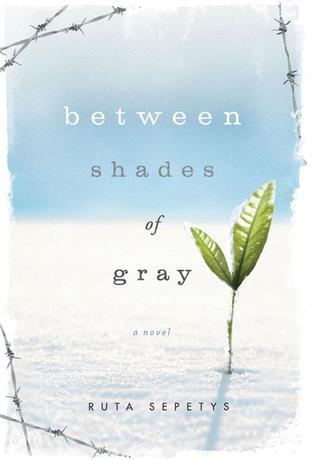 Oh God, this book broke my heart and never fully healed it. What happened to Lina, her family, and all those other people were hard to stomach at times. It just makes you wonder how anyone could stoop that low, could turn their backs on the suffering of thousands, and not feel any sort of remorse or empathy. (As a psych major, the wars are majorly interesting because I want to know why and how people could do what they did, victims and soldiers).
6. The Truth About Alice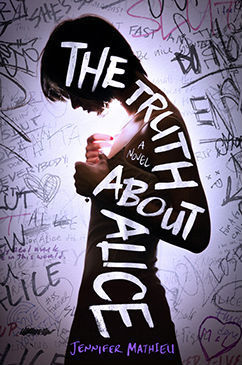 This book was so hard for me to read! It killed me to hear everyone tell the story of what Alice did and not being able to hear her side of it, of knowing how much it hurt to have people turn their backs on her like that. I just wanted to climb into the story, give her a big hug, and tell her that she matters and that in time the hurt would lessen. And it kills knowing that some teens go through this every day. I want to stop bullying from happening ever again!
7. Falling Into You
This book was a freaking emotional rollercoaster ride! I don't normally read books with characters who have lost boyfriends/fiances/husbands. I'm not a huge believer in there being second chances at love, so I tend to stay away from books like this. It was a hard read, and it made me cry by the bucketfuls. But the journey these two characters went through was so beautiful and full of healing.
8. Forbidden: Discover the Legend
This book was seriously the worst one I've ever read in my life. It was horribly written, the MC was petty and jealous and judgmental. It was like Mean Girls with werewolves, complete with cliques and superficial introspection and tasteless personalities. I hated it so much, and I honestly don't know how I made it through this. But I did, and it was worth it to write the snarky review afterward.
9. Hopeless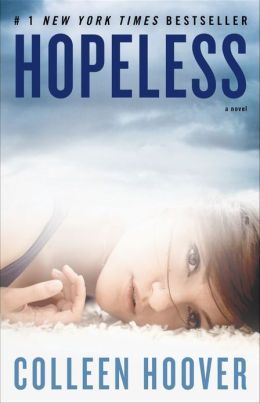 This was one of the first NAs I read, and one of the first contemporaries that I'd read in years. I don't think I was prepared for how much it would attack my emotions and leave me ugly crying over what was happening to the characters. It was so heartbreaking, yet it left me with so much hope and happiness. But man, did my heart get dragged through hell and back.
10. Girl Lost
This book was hard for me to get through, because I had absolutely know clue what was happening in it. It was confusing and messy and muddled, and it was like trying to read something without my glasses on--a headache. And I still don't understand what it was trying to accomplish, especially with that ending. (Maybe I'm just dense. Who knows?). To this day, it's one of the only two books I've never rated.
Which books were hard for YOU to read? As always, leave me a link! :)