*eARC kindly provided by Flux via NetGalley*
Ever since I saw the cover for this, I've been wanting to read it! It looks so spooky and creepy, and I love the design. Voodoo, New Orleans, and an intriguing synopsis that alludes to crazy twists, mysteries to unveil, and a swoony love story? Well. It had one of those elements. It did have an air of mystery about it.
Rating: 3 Stars!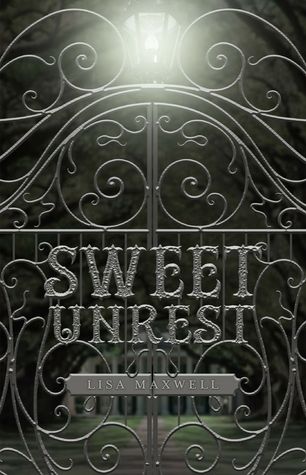 I'm so disappointed with this book. It's not like it was bad, but it definitely wasn't the best one I've ever read. It was a slow start, but I was intrigued from the beginning. However, once the story started unraveling, I became increasingly annoyed with the obvious twists and the clueless MC.
Seriously. Lucy Aimes was so clueless. Oblivious to everything around her and too hung up on Chicago and this mysterious new guy who keeps popping up when she least expects it. I never got a true sense for Lucy's character. I liked her voice, but it was bland. Pretty much exactly like her personality. She wasn't a bad character, but she didn't pop off the pages with an interesting persona. She loves photography, secretly enjoys history, and is pissed about the move to New Orleans. She wants to go back home, and her parents will let her if she's still not happy by the end of the summer. So, Lucy expects that it will be boring and uneventful and that her time will go by quickly. But she doesn't know that she'll get swept up into a past that has never truly gone away. And she becomes infatuated with this appealing new guy, Alex.
The romance was my least favorite aspect of this book. And romance is a very strong word for what goes on between Lucy and Alex. Honestly, it was so easy to guess what he is and why Lucy is so drawn to him. I knew right after they met. I think it would have been better if Lucy had known from the beginning what Alex is, if she had spent more time with him and I would have actually believed she fell in love.
So, when the big reveal happened, I was like Really? It took this long?
Their relationship was so underdeveloped, and I wish they'd had a stronger connection. But I just never felt it with them. Without spoiling anything, it's hard to say why I'm disappointed in this romance. The author focused too much on the past, and I become more invested in Alex's story.
The secondary characters were just...there. They popped in, talked to Lucy or did something that helped her get further along in the story-line, and that was it. She had no distinct relationships with any of them, so that when her brother got hurt, I didn't even feel anything from her character. The only two that had any impact on the story-line were Alex (of course) and Mama Legba.
The atmosphere in this book was great, the details made me feel like I was there. But the plot, to me, was another weak point. The twists were SO EASY TO GUESS. When Lucy finally understood everything that was happening to her, I wanted to climb into the story and throttle her. Seriously, nothing about the plot was surprising, maybe except for the ending (but we'll talk about that in a bit). And it just became so much about the mystery and Lucy's "dreams" that nothing else was happening in the story. Where is the New Orleans fun? Where's Lucy exploring the house that her father is working on and immersing herself in the culture and people? Does she do nothing but sleep and photograph and not question anything that's going on? And that ending felt like overkill. Also, I wish it had been different because it just...sucked.
Even with all the negative, I did like the book! Like I said, I was intrigued from the beginning. And even when I wasn't sure if I was right with the twists, I wanted to keep reading just to see how it all tied together. Sweet Unrest was disappointing, but I found the atmosphere to be very compelling.