I'd say
I hate to see you go, summer
, but I'm actually happy that fall is coming and that school has started up again. You guys will probably think I'm cray-cray if I told you that
I really, really hate summers
. I had a pretty boring and uneventful summer. I loved having all the extra time for reading and blogging and writing. But after awhile, that got generic and boring and I started going stir-crazy. I was happy when school started back up. I love working at the library again with one of my best friends, and I'm excited about 2/4 of my classes (one of them is required for my major, which is the ONLY reason I'm taking it). I didn't even start doing much "fun stuff" until August, which is why I didn't have a lot of time to read.
But what really saved my summer was blogging! And tweeting. And making awesome friends on the internet (never in my life did I think I would say something like that). I always thought it was weird to talk to people on the internet, especially about my personal life. Then I ended up ranting/just tweeting about my life on Twitter a lot anyway, and y'all were so understanding and supportive and made me feel really good. I ended up "meeting" lots of new people, and this summer I felt like I FINALLY put myself out there after blogging for over a year. And that's how you make friends in this community. You comment and tweet and fangirl over the same books with people. It was so nice to have that this summer when I was feeling really down about how I was doing nothing while everyone else was having the time of their lives. It's more than just that, though; I don't want you to think I'm Negative Nancy (when in reality, I am exactly that person). It was just a little depressing, especially since I felt like all the friendships I made freshman year were over. I lost one of the best people I'd met during the spring semester, and that hurt. A lot. And all of us who hung out that first year together were breaking off of the island that was our awesome group. It made me feel really down and alone, more so when other friends and family either didn't want to hang out or didn't have time. It was lonely. So I read and I wrote and I blogged.
That helped immensely. YOU GUYS helped. So thank you for making my summer just a little bit better every time you commented on a blog post or tweeted at me. <3
I'm really not trying to be Negative Nancy (I don't like her), but I wanted you to know how much I appreciate what blogging has given me since I started Part of that World. It's given me a hobby that I adore, friends that understand how much books mean to me, and a place that's all mine. A little space in the galaxy of the blogging community that brings me out of those lonely places. <3
But this isn't about my love/hate relationships with summer. It's about all that I did, though most of it was blogging, reading, and writing. The three best hobbies!
In this edition where I'm combining the August recap with the summer one, I'm going to take a journey back through the beginning after finals week was over (the highlights, at least). From May 9th when my summer started to August 25th when classes and work began again. I am also adding a September TBR, as well (though I'm still a mood reader and it will most definitely change). I'm not going to be putting reviews on here because that would just take too long (unless it was an absolute favorite of mine). And if you want to read some of them, I promise I'll update the "My Reviews" tab soon. Possibly this weekend. Maybe. *shrugs* We'll see if I'm feeling productive.
A Summer Full of Blogging!
May!
I read this book in March but didn't post my review until May! The Kiss of Deception was pretty brilliant, love triangle and all.
I reviewed one of my favorite books EVER! Ten Tiny Breaths was exquisite; a beautifully written novel that might have even helped me figure out my career once I graduate.
I finally told myself to set a word count goal and work (seriously) on one of my WIPs. I was hoping to finish it by the time summer ended, but that didn't happen. Though, I'm still proud of how much I've written and that I reached my goal of 70,000 words!
June!
I went to the Michigan Author Event and got to meet Bethany Neal!! She is seriously one of the sweetest people ever. Definitely one of the highlights of my summer!

I started doing WOW posts again, and this one got the most views over the summer! I'm not surprised. Who wouldn't want to be a nun assassin? :)

I read A LOT of books in June! My favorites (though none received a full 5 stars): Heated

by J Kenner,

The Iron Traitor

by Julie Kagawa, and

Perfect Kind of Trouble

by Chelsea Fine. Basically all Chelsea Fine books are my favorites.
July!
I read so many great books this month, so I'm letting them have their own bullet points.

These two books are the reason I read NA. Coming-of-age contemporaries with a passionate as hell love story. And the author did a fantastic job of raising awareness for revenge porn.
Gypsy by Trisha Leigh. Such a cute sci-fy story that reminded me a lot of the X-men (bonus points for that). I loved these characters, and I can't wait for the sequel!
The book that introduced me to Frank Porter:

Since You've Been Gone

by Morgan Matson! 5 star read that has me creating my own "Since You've Been Gone" bucket list, in which I'll try to cross off all the items Emily did. Okay, maybe not all (because skinny dipping!).
I took a step back in July and made myself really think about how much my blog has changed since I started. I wanted to stop catering to "book pressure" and I wanted to stop feeling guilty about DNFing or setting aside ARCs. So I decided to change my review policy. And I feel so much better!
Another important blog decision: I'm changing my name and design! This will no longer be Part of that World in October. Hopefully! I'm so excited about this new name and I know that it's probably a bad idea to change it after almost two years, but I'm doing it.
I did the Coundown Survey! It was a lot of fun. :)
I participated in the Keepin' It Real Event and interviewed the lovely Jennifer Mathieu! It was so much fun, and I LOVE her book, The Truth About Alice! Such a powerful contemporary.
I also interviewed Amber Hart, whose debut Before You, released in July. I so enjoyed this book and I can't wait for more from her.
August!
Wow, that was A LOT of linkage! As you can tell, I had a pretty great blogging summer, and here's to even more fun! Oh, and I also reached over 200 bloglovin' followers. So exciting! :)
September TBR!
I normally don't do TBR lists. Because I'm a mood reader and it changes all the freaking time! But I'm serious about this whole 10 ARCs a month thing, so here's what I'm hoping to read this September!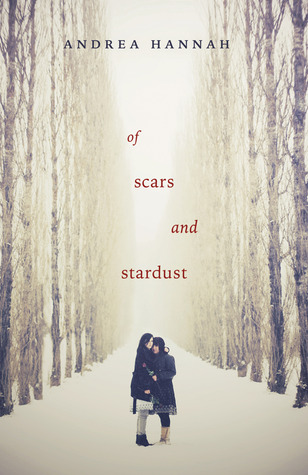 The first six are definites! But the rest are subject to mood changes, because you know how it is. :P I'm SO EXCITED about all of them! October is a fantastic month for books (hello Blue Lily, Lily Blue). Even though school started back up and I have no clue how much time I'll have, I want to read these ten ARCs for sure. But again, we'll see what happens and if my mood changes. Because you know it will.
And even though this summer was kind of crappy (kidney stones, boredom, and no friends, oh my!), it wasn't all bad. Like I said about ten thousand times, I got a lot of blogging, reading, and writing done. It wasn't perfect or the best summer ever, and even though when someone asks me what I did I tell them nothing, it was better than the past couple years. But let's make summer 2015 even better, yeah?
So guys. How was YOUR summer? Read a lot of books, hang out with friends, go on vacation? I want to know! Also. What books are you reading this month? :)