This week's theme: Top Ten Books I Read In 2014!
This is obviously going to be the most difficult top ten list I've ever done, probably even more so than last year's. I read SO MANY books, and quite a few of them received 5 stars! I'm very careful about giving those ones out, because I want them to keep their value. They are the books that have gone above and beyond, the ones that I love and cherish, the ones that have impacted my heart and gave me all the feels. I only gave out 16 five stars this year, and so I had to narrow it down AGAIN. And it was hard! But these 10 books are definitely my favorites from this year!
1. Bully by Penelope Douglas
I'm sure this won't surprise anyone, with the amount of time I spend talking about this book. It gave me one of the worst book hangovers. I remember most everything, but that could also be because I just read Until You, which was the same story told through Jared's POV. I absolutely loved it, but it just wasn't the same experience I had while reading Bully. But I adore this series and can't wait to read Madoc's book.
2. Ten Tiny Breaths by K.A. Tucker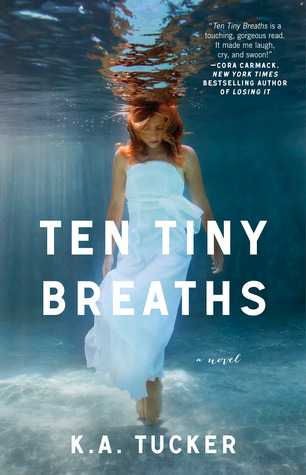 Again, I doubt this is surprising. I can't believe it took me so long to read this book. This one will always hold a special place in my heart. The love I have for these characters and their relationships with one another knows no bounds. And this book helped me decide where I want to go with my career. It's that special to me.
3. The Kiss of Deception by Mary E. Pearson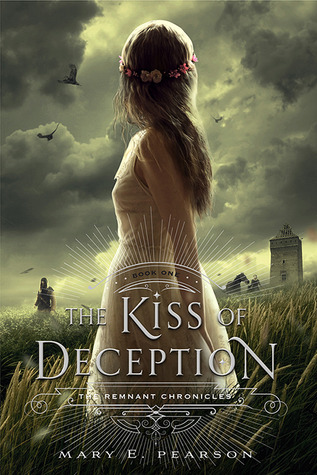 This was probably my favorite fantasy I read this year, excluding the two series enders below. I loved the writing, the characters, the romance, the plot. I loved that I was completely wrong with who was who, which shocked me since I'm usually really great at uncovering the twists in books. I really want to reread this one soon, at least before The Heart of Betrayal comes out. Speaking of, I need that sequel something fierce.
4. Best Kind of Broken by Chelsea Fine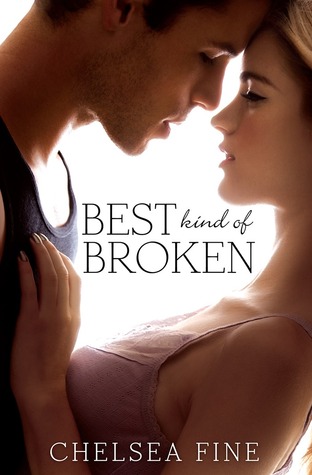 This woman is just SO GOOD at writing romances! Tristan and Scarlet from The Archers of Avalon series are one of my favorite couples still. And there was something about these two characters, Levi and Pixie, and their relationship that made me just believe that love can heal all wounds. It was so wonderfully written and the chemistry and banter filled the pages, which made everything about them seem more real.
5. Dreams of Gods and Monsters by Laini Taylor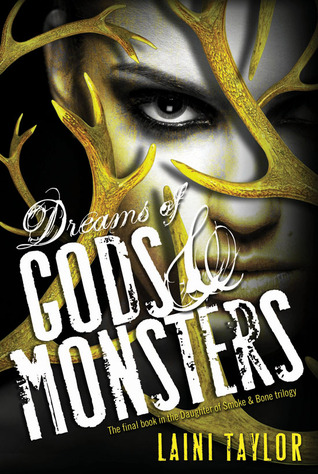 This was definitely my favorite series ender of the year! Oh my gosh, how I adore this series and these characters so much. I just want more and more and more of them. Especially more Karou and Akiva. I can never get enough of their romance. And I also wouldn't mind more of the secondary characters. Ziri, Liraz, Zuzana and Mik.
6. Since You've Been Gone by Morgan Matson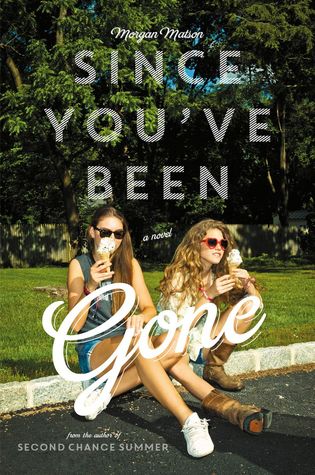 In a well-ordered universe, Frank Porter would be real and mine. :) I loved this guy, this story, the main character, Emily, and her relationship with Frank. I adored their romance, and I also loved Emily's relationship with her best friend. It's one of my favorite friendships in books. And I would absolutely LOVE a book about Sloane!
7. Lola and The Boy Next Door by Stephanie Perkins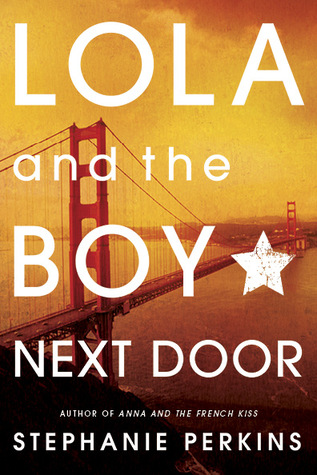 CRICKET BELL IS MY SOULMATE. <3 I just thought I needed to get that out of the way first. This book was also just the most amount of fun I've had while reading in a long time. It just made me so happy. All I wanted to do was savor it. I finished it way too quickly and am feeling the need for a reread. I need more Cricket Bell in my life!
8. Into the Still Blue by Veronica Rossi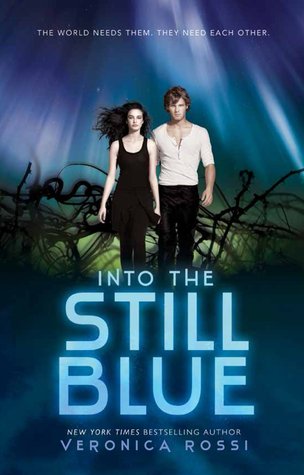 Another favorite series ender! I've adored all three books, and I was so sad that it ended. I loved Perry and Aria and Roar and everything about this world that Rossi created. I should have savored this ending more when I read it back in January, because even though it was filled with happiness, it was too soon to leave it. I'm even thinking a reread is in order one of these days.
9. Code Name Verity by Elizabeth Wein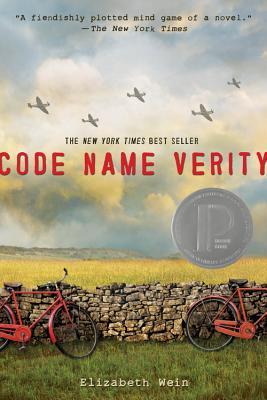 I don't read historical fiction often, unless it's laced in fantasy or something otherworldly. But after finishing this book, I want to start reading more war stories. Especially those set in WWII. Not only does this book contain a strong heroine who would do anything for the people she loves, but it packs an emotional punch that will leave you in tears by the end.
10. Blue Lily, Lily Blue by Maggie Stiefvater
I mean, c'mon, is anyone really surprised about this one? If you don't already know how much I freaking love this series, then I don't know where you've been since I talk about this story and these characters all the time. Especially Gansey, and Blue, and Gansey and Blue together. But the relationships between all of the characters have to be one of my most favorite parts. THE FEELS. <3
***
It's not totally surprising to me that this is a mix of contemporary and fantasy. Aside from Code Name Verity, all of them can be put into either of those two categories. Hmm, I wonder what that tells me? Lol! The two genres are my favorite, and probably 90% of the books I read can fit into either of them. I'm definitely going to be branching out in 2015, because there are just so many other books and genres to read. And as much as I love these books, I absolutely need more diversity!
So, what are YOUR top ten reads of 2014?! I gotta know! So as always, drop me a link so I can hop on over to your blog. :)