So, everyone is doing all of these Valentine's Day posts just for fun, and I want to join in! And I had a few ideas to choose from: favorite swoony reads, favorite couples/romances/ships/OTPS/whatever hell else you want to call your fictional pairings. But I decided to focus on my favorite book love interests. I've done a list like this before in December, but that was limited to 2014 reads. These, these right here, are my top ten book boyfriends of ALL-TIME. Ladies, THESE BOYS. *le sigh* They're everything to me.
These are in a specific order; 10 being the guy who still manages to knock out all the others but is by no means my favorite, and 1 being the man who will forever remain my top book boyfriend.
10. Gabriel Merrick
I don't know what it is about this hot-tempered and fierce boy, but I love him. He's always been my favorite Merrick boy in this series.
9. Noah Hutchins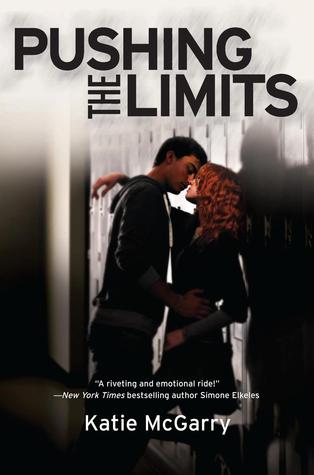 I love this boy dearly. At first glance, he's just your basic misunderstood bad boy, but he's so much more than that. But he has such a huge heart, one that is full of love for his girl and his little brothers and his best friends.
8. Dean Holder
Holder, oh Holder. He's intense and rough around the edges, but oh so protective and sweet when he wants to be. And I adored how he cared for Sky.
7. Sturmhond
He's so cool, he only has one name. But seriously, he's charming and funny and I fell in love with him the moment he stepped onto the pages. Alina didn't want him, but that's okay because that leaves him for me.
6. Jem Carstairs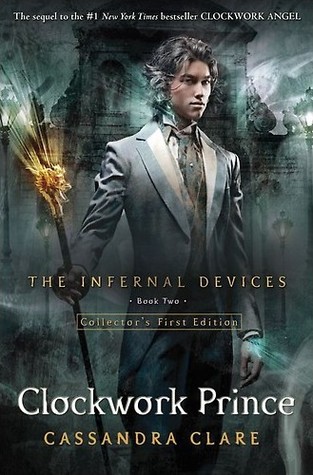 I am notorious for falling harder for the bad boys, but in this series, it was Jem who captured my heart and wouldn't let go. He's the type of good man that all women want. Ever faithful and humble and kind, and he plays a mean violin.
5. Professor Marvel, or aka Dean West.
aka the greatest husband ever. Oh god, Dean is one of the most swoon-worthy "heroes" I've ever had the pleasure of reading about. He's a professor and very upstanding, but beneath the demeanor lies a dominant male who has a dirty mouth. And the way he loves and protects his wife? *swoons*
4. Cricket Bell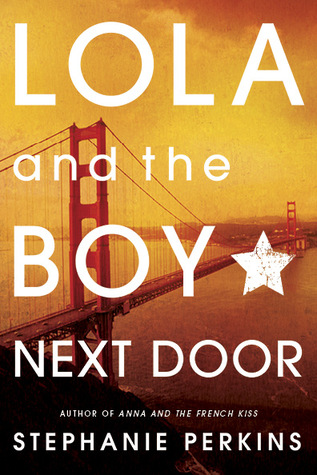 What can I say, except that he's my soulmate. He's just so freaking adorable with his awkwardness and his geeky side. He's such a genuinely good guy, and I wish there were more like him in books.
3. Richard "Dick" Campbell Gansey the III, or more affectionately known as GANSEYYYYY
C'mon, tell me you're surprised that Gansey isn't my number one. I know you are. No, he's not my top but he still ranks high up on the list. He's intelligent, confident, and self-assured. And a guy who is ever trying to be more. I even wrote a whole post about how much I love Gansey, and you can find that

here

. :)
2. Tristan Archer
Every time I think about this guy, I still get giddy and can't help smiling. He was the first "bad boy" that I fell in love with in books. He's sarcastic, protective, and will do anything for his girl. And he can cook pancakes. (Did I ever mention I wrote a guest post on

Reading with ABC

on a bookish date with Tristan and his girl, Scarlet? It's a little spoilery, maybe).
1. Cian Mac Cionaoith
There was a point in my life where I thought no one would top Tristan, until I reread my favorite series ever and realized Cian was my first book boyfriend and will always be my #1. He's passionate and dangerous and so much more than he seems at first. And he's so damn sexy.
Looking at this list, I've come to realize that my tastes differ SO. MUCH. I have bad boys, good guys, the funny and charming ones that are generally the best friends in stories and not the lead love interests. I guess it just depends on the book and how the author writes him. But I definitely tend to gravitate more toward those bad boys, the sarcastic ones who can throw out one-liners and have a soft and protective side toward their girls. They're the mysteries that you can't help but want to unravel.
I'm sure most of these won't come as a surprise, since I feel like I talk about quite a few of them a lot. Probably too much sometimes. But yeah, this a top ten that will be EXTREMELY hard for any other guy to inch his way into and knock out someone else. (Come to think of it, Sturmhond was my newest edition and knocked out someone else; he made a lasting impression on me). I'm actually waiting for the day it happens. There are some great book boyfriends I haven't met yet, and I'm looking forward to falling in love with them, too. <3
Who are some of YOUR favorite book boyfriends of ALL-TIME? :)