Today I have a spotlight post and giveaway for Death Marked by Leah Cypess! :)
MEET THE BOOK!
Death Sworn, the first book: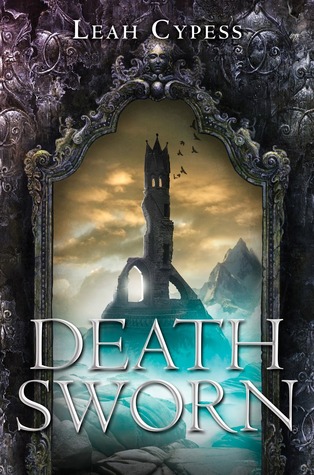 When Ileni lost her magic, she lost everything: her place in society, her purpose in life, and the man she had expected to spend her life with. So when the Elders sent her to be magic tutor to a secret sect of assassins, she went willingly, even though the last two tutors had died under mysterious circumstances.
But beneath the assassins' caves, Ileni will discover a new place and a new purpose… and a new and dangerous love. She will struggle to keep her lost magic a secret while teaching it to her deadly students, and to find out what happened to the two tutors who preceded her. But what she discovers will change not only her future, but the future of her people, the assassins… and possibly the entire world.
Due to deadlines and a heavy workload, Leah was unable to write anything for this but she still wanted to participate. And she was kind enough to provide an AMAZING giveaway for y'all! One lucky winner will receive a signed hardcover of
Death Marked
, the book having a birthday and the sequel to
Death Sworn
!
This is, unfortunately, another US only giveaway! Be sure to read my policy

here

and enter appropriately. Good luck! :)