From the Den
is a feature to showcase the books that I don't post reviews for on the blog, whether I liked them or not. I read so many books that never make it onto The Fox's Hideaway, so I wanted a feature where I could tell y'all about them. :)
******
Read
Asking For It
I was going to write a whole review for this, but when I sat down to write it, I didn't have much more to say than what I did on Goodreads. I really enjoyed this book, and its take on rape, rape fantasies, and blurred lines. This novel is pretty intense and not for the faint of heart. It's uncomfortable and ragey and messed the fuck up. BUT I think it's needed for a subject that isn't ever written like this. I wasn't a fan of the ending, and I am just not so sure a sequel is needed, but that won't stop me from reading it.
RATING: 4 Paw Prints!
Legacy of Kings
Le sigh, I still need to write a review for this, don't I? It's not that I don't want to, it's just that I don't have much to say. I really liked it, but it's not typically my kind of story. The multi POVs were hard to get used to and there were a lot of historical details that felt unnecessary (not to mention, the bulkness of them went way over my head since I'm not up-to-date on this time period). Anyway I recommend this to fans of historical fiction and fantasy, since the combination of the two is what made me really enjoy this story.
RATING: 3.5 Paw Prints!
*Actual review coming nearer September!*
The Witch Hunter
Ha. Ha. Ha. This book. After two of my friends DNFed within a day of each other (hiiii Val and Shannon), I decided to see if I was the one who could power through. And to my surprise, I was LIKING it! *gasps* But then after awhile I became annoyed with the MC, the lack of development in characters, and the predictable as HELL story-line. Plot twists? WHAT PLOT TWISTS?
RATING: 2.5 Paw Prints!
Second Debt
As much as this series is fucked up, I love it! This one wasn't as good as the last two (I think the first book is still the strongest), but I'm so intrigued by all of this. And I did NOT see the ending coming! BUT I am still iffy with the romance. I'm still #TeamNila and pro Fuck the Hawks and Let's Get Revenge. But it's all so complicated though, and my feelings for it and Jethro are just as complicated.
RATING: 3 Paw Prints!
DNFed
Sideswiped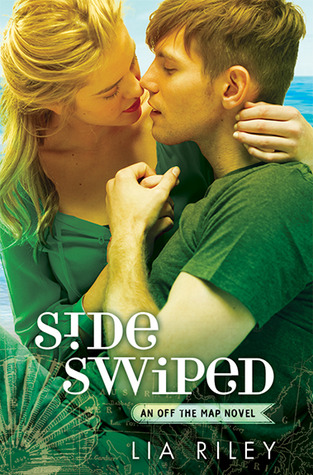 I liked the first book in this series, but quite honestly the only reason I continued it was because it was my June pick for #summerofseries. And oh, look how that turned out (I should have went with a different one or DNFed sooner). These books turned out to be major disappointments. It's not like they aren't funny (they are) or that the MC is terrible (she's not, and her insecurities and anxiety are there for a reason). But I just didn't care, and in the sequel, I was annoyed with the characters. The romance still didn't feel believable to me. And I just couldn't continue it. I was done.
Stay With Me
I didn't actually DNF this one during June, but I wanted to put it on here because I'd forgotten about it when I tried to read it. I am not a fan of like REALLY old characters (that makes me sound so bad), but it wasn't even the aged 40+ MC, but the way her inner dialogue was written. She sounded like a teenager. Crushes and OMG LADY PARTS ARE TINGLING AT THE FIRST SIGN OF A HOT GUY. Like, no. You're supposed to be a grown-ass woman.
I really didn't like the writing style.
I probably didn't give this one enough of a chance (I think I DNFed after the first chapter), but I was really not in the mood + not interested in continuing.
Untimely
Hands down, one of the worst books I've ever read AND I DIDN'T EVEN FINISH IT. The writing was poor, the main character was passive and weak, and the love interest was a big fucking asshole. An emotional abuser who walked all over the MC. I only made it to 50% so things could have been resolved by the end. But I was SO OVER everything, and I was not going to make it without throwing my kindle at the wall in rage. Also, this was supposed to be time-travel? I don't even fucking know. I hadn't even gotten to that aspect yet! Nor the "supernatural" things happening to the MC. It was all so poorly written, I had absolutely no clue what was going on. Ultimately, even with not finishing, I really do think I dodged a bullet. I brushed this one off and read something else. It was quite lovely really. Sometimes in self-publishing, I find wonderful gems. And other times? ....Not so much.
*****
Have you read any of these? If so, what did you think?!