From the Den
is a feature to showcase the books that I don't post reviews for on the blog, whether I liked them or not. I read so many books that never make it onto The Fox's Hideaway, so I wanted a feature where I could tell y'all about them. :)
I suck. I meant to do this at the start of August, but I honestly haven't had the energy or desire to write posts. So this a little late, but I still wanted to tell you all about the books I read last month!
*****
Make Me Read It Read-A-Thon
The Archived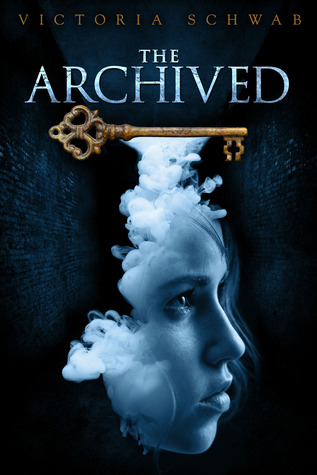 Fun fact: I tried this once before but couldn't get into it. So I set it aside. But after loving ADSOM, I knew I needed to give it a second chance. And I am SO GLAD I did because it was pretty friggin' great! It was so very unique, and I adored the main character, Mac. And Wesley was pretty cute. :D I didn't even see the twist coming! It's very hard for books to surprise me, and this one did. I can't wait to read more!
Rating: 4 Paw Prints!
Falling Kingdoms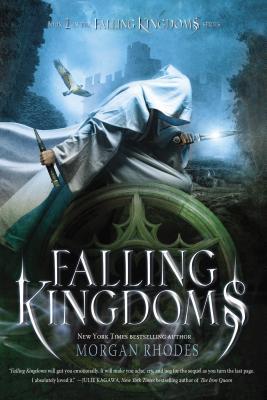 Ugh, just ugh. I've heard mixed things about this series, but I love fantasy, and it's an NYT bestseller so I thought it would be good. But dear God, I just about hated everything in this book. It was laughably predictable, the twist was not a twist at all, all of the characters (save for one or two) were extremely one-dimensional. The political discord felt so unbelievable, and the direction this story went makes me wonder how in the world the author is going to make 6 books out of this fantasy land. I think the only thing I liked about this was the magical elements, though there weren't enough of them.
Rating: 2 Paw Prints!
Miss Peregrine's Home for Peculiar Children
tbh I had been putting this one off because I thought it was a horror YA book, which I don't read often. But this isn't a horror, actually, though that cover does scream CREEPY. The pictures WERE creepy incidentally (don't talk to me about that clownish one, just don't), but the writing and the story itself was lighter and more paranormal. I really enjoyed the male POV; I liked Jacob and his voice. I do have to say this: Jacob's motivations weren't strong enough for me to believe in his decision at the end.
But
t
he book, and how much I enjoyed it, took me by complete surprise, and I'm so excited to read the sequel (though I might wait a bit until book 3 is out).
Rating: 4 Paw Prints!
Also read The Start of Me and You and Fangirl but I still plan on writing full reviews for them, so hopefully those'll be up soonish. :D Let's just say for now that I disliked Fangirl a lot, but LOVED Emery's second book.
Because I Wanted To
City of Savages
I really enjoyed this book! I'm not a huge fan of dystopian/post-apocalyptic anymore, but I liked this. The relationship between the sisters was wonderful, and I loved that it was told in dual POV with them. But, ugh, I hated where the story went! The second half turned me off because I didn't care for the direction it took. The ending WAS nice, but I'm not a fan of how it all happened.
Rating: 3.5 Paw Prints!
I read a ton of BEA books too, but they will all AT LEAST get a mini review, so I'm not putting them on this list. Yet. So yeah, I didn't read as much as I wanted to last month, but of what I read, they were (mostly) all good books! And that is what I call a win.
*****
Have you read any of these books? What did you think of them?!