This week's topic:
Top Ten Debut Authors Who Have Me Looking Forward To Their Sophomore Novel (because when you love a debut you just are ITCHING to get your hands on the author's second book) or Top Ten Sophomore Novels That I Loved Just As Much If Not More As The Author's Debut (no one hit wonders heeeere!)
*****in no particular order!*****
1. Culture Shock by Stacey Trombley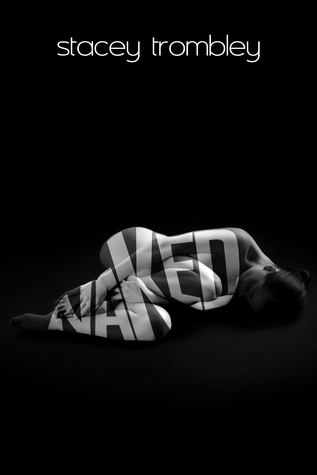 I LOOOOVED the book above so much! It was extremely well-written, sensitive while also not being afraid to dig deep, and empowering. I'm super stoked about her next book, which features a Pakistani-American teen and a trip!
2. Untitled by Becky Albertalli
(Just ignore Simon's cover). Nope, I'm not even going to correct that title because that is what it says on Goodreads. Haha. Also I ADORED Simon Vs., and I'm looking forward to reading whatever Becky writes next.
3.
The Lies About Truth by
Courtney S. Stevens
Her debut was SO. AMAZING! It was heartbreaking and sad and hopeful and wonderful, and I just adored how she took a hard subject and made it so impactful and empowering. <3
4.
The Shadow Hour by
Melissa Grey
Even with its flaws, I LOVED the first book! I was shipping all the ships, loving the amount of sass on the pages, and am so excited to see where that ending takes us!
5. Crimson Bound by Rosamund Hodge
I really enjoyed Cruel Beauty, and I LOVE fairytale retellings, so doubly excited about this one because of that! I know it's already out, but I haven't had the chance to read it yet, unfortunately, but I will!
6. Spinning Starlight by R.C. Lewis
I really, really enjoyed Stitching Snow. It was fun and cute and I liked the characters a lot. So I'm very much looking forward to this!
7. A Torch Against the Night by Sabaa Tahir
I LOVED her debut, and I'm super excited that Penguin bought the sequel to this, because there was no way I was going to be satisfied with that ending, no matter WHAT I said. I need MORE.
No novels yet announced from these authors, but I WANT WHATEVER THEY WILL BE.
8. Nicola Yoon
9. Kelsey Macke
10. Andrea Hannah
*****
This was surprisingly hard for me, because I haven't read many debuts. And usually when I get REALLY hooked on an author, I will read whatever backlist they have
or I'll pick up their new releases
asap. So then I've already devoured their sophomore books too quickly for this post. Anyway, it took me awhile to come up with this list. So that means I need to be reading more debut novels, YES/YES? :D (Also some of these authors' debuts were published in 2014, but since they don't have a sophomore novel out yet, I felt like they deserved to be included because I still want their books ASAP).
Whose sophomore novels are YOU looking forward to? Did you love any MORE than the author's debut? Let's talk! :)