Over the summer, my review writing suffered a lot. And so I read a lot of books I never reviewed until recently, and I'm FINALLY sharing them with y'all! And I'm especially excited because as I was rating them, I realized they were all at least 3.5 stars or higher. I enjoyed them all!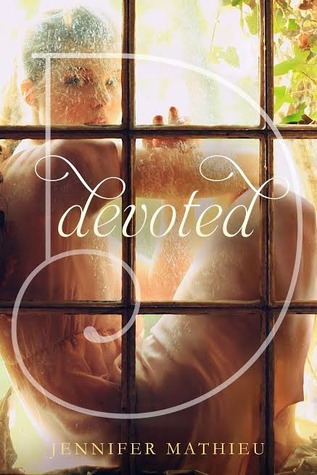 Ever since I read and loved Jennifer Mathieu's debut, I have been waiting to read this book. And it did not disappoint!
Devoted
was a wonderful, empowering story about one young woman's journey to standing up for her beliefs and taking control of her life.
"Tell me, what is it you plan to do with your one wild and precious life?"
I'll tell you what Rachel Walker does.
She finds herself
. She starts thinking for herself, starts questioning her beliefs, and why she feels so different from her family. She is curious, and that is not something a woman should be in the eyes of God (according to Calvary Christian Church). But she is strong in her convictions and her beliefs, and she changes the future that was laid out before her. That took incredible courage and strength, and I admired Rachel so much for what she did and how she fought for herself. And I'm so, SO glad she realized how very wild and precious life is and that you should live it how YOU want to. This was a truly inspirational story that I hope EVERYONE reads, and I loved the religious aspects of it as well (which I don't find often enough in YA, or any category/genre really).
RATING: 4.5 Paw Prints!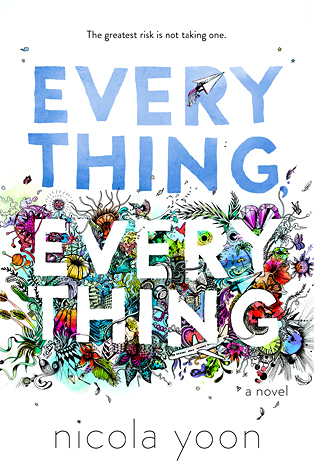 Here's the thing about this book: it is cute, adorable, and utterly full of shippy banter that made my heart soar. But here's another thing: I hated the twist. Like when I first finished this book, I was still like ASDFJKL; I JUST READ SOMETHING SO AMAZING, and then the more I thought about it, the more I wished it hadn't happened like that. I feel like it just basically said "disregard everything, everything about the whole book because it's all a joke." Now, don't get me wrong, I still really enjoyed this book and I adored the romance and felt it was very realistic to the story. And the MC was pretty cool, and I could understand her need to explore and rebel and just
live
; I loved the portrayal of Maddy's life. But I kinda wish it had ended differently and there had been no twist.
RATING: 4 Paw Prints!
The Anatomical Shape of a Heart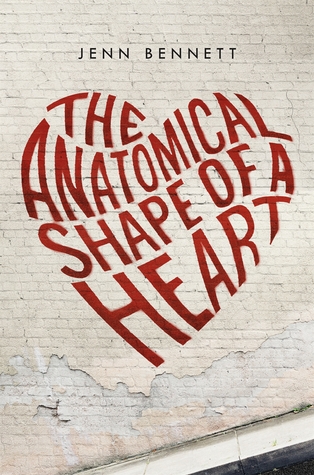 This book was super wonderful!! A friend let me borrow it so I could read it early, and I'm so happy she did. It was the only book I managed to read in September, after getting into the worst slump ever. It was fluffy, full of bantery goodness, and with characters who will steal your heart. There was so much positivity to it, from a Mom who is not only
there
but who is involved in her daughter's life, safe-sex and consent talks, and a portrayal of mental illness that shows how REAL it is and how people still find it taboo to mention out loud but that it shouldn't be ignored or swept under the rug anyway. Beatrix is an awesome main character, one who is still letting hurts from the past shape who she is, and someone who needs to learn how to let people in and that things are not always black and white. Jack is a charming love interest who has secrets, ones that reveal so much about who he is and why he paints gold letters on property that isn't his. I adored their relationship, and how they both found someone who will show support and understanding even when they have no idea how to help otherwise. And I LOVED, LOVED, LOVED that they talked about sex and that it was such a positive aspect to their relationship, something that doesn't happen in too many YA books. And I loved how involved Beatrix's mom is, and I also adored her relationship with her brother Heath, who is sweet but who messes up a lot (especially with his boyfriend). They were great additions to the story, and so were some of the other characters in here. This is basically a gush-fest about how much I loved
The Anatomical Shape of a Heart
and I'm not even sorry. Y'all need to read this book!
I loved this much more than the first book in the series! Though they can be read as standalones, it would really help to read
Trust the Focus
before diving into this one, since (w/o trying to spoil too much) the two main characters in that one will show up again. But in any case, this is wholly separate from the first book, though they are both m/m romances involving road trips. I freaking loved this story! I adored the relationship between Colin and Riley. I liked how safe and comfortable they made each other even though they were strangers, and how their relationship evolved after so short a time together. And I really, really loved how the mental illness aspect was done. It was sad and awful, yet the story was full of hope and love and how receiving help does mean that one is weak or not worthy enough. Colin and Riley both went through quite a bit, and after that fateful gas station stop, they found someone who looked past everything and saw who the other person was inside. Their relationship felt believable and real even after only knowing each other for a few weeks. And I'm glad that it didn't romanticize or say that love is a cure-all for mental illness. I want to say more about it but SPOILERS. I also really adored the secondary characters, especially the returning ones, and I loved the ending to it.
RATING: 4.5 Paw Prints!
Seven Nights to Surrender
I'm not quite sure what to make of this one. Like, I liked it but I didn't love it. And I slipped into boredom a few times. I mean, the characters were great (well, Kate was awesome, and Rylan made me mad with his 'oh woe is me' attitude). Kate had a lot of character development, and I loved that through Rylan, she gained so much more confidence in herself. Not just in a sexual way, but in a life way. And I loved the sex positivity, and how the author slammed the unfairness when it comes to women and sex. And how great Rylan was to Kate, which he was, and he took care of her. But he kept so much of himself closed down that, by the time everything blew up at the end, I'd known Kate wouldn't be having it. She'd already been knocked down by guys before, and she was through with it. She stood up for herself, and she walked away. That took a lot of strength, and I admire her for it, and I loved that she grew so much as a person in such a short time. Rylan needs a bit more work, though, and I'm sure the sequel will give him that. Speaking of sequel, I'd had no idea that this wasn't a standalone, and I was like WHY JUST WHY. But I get it now, especially after that ending. Though I didn't totally believe their love, I respect the author for continuing the story instead of patching everything up perfectly. Because it was more true and realistic for this couple and their romance. I'm just not really interested in Eight Ways to Ecstasy.
RATING: 3.5 Paw Prints!
Have you read any of these books? If so, what did you think of them? :)