From the Den
is a feature to showcase the books that I don't post reviews for on the blog, whether I liked them or not. I read so many books that never make it onto The Fox's Hideaway, so I wanted a feature where I could still tell y'all about them. :)
*****
Just Because I Wanted To
Simon Vs. the Homo Sapiens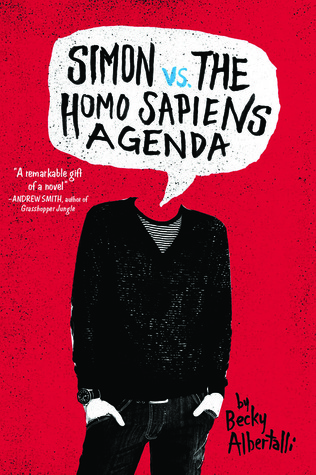 This book was ADORBS. It was funny and cute and the male POV was so realistic of a teenage boy. I loved Simon; his quirkiness, humor, and kindness toward others even if they didn't deserve it. And I loved that his coming out wasn't the only part of him. It was a Big Deal, because he was scared how people (especially his family) would respond, but it wasn't the whole book. And I adored the interactions between him and Blue, especially that they talked about a lot of real shit like sex. I did figure out who Blue was, kind of early on, though I did flip flop between different guys. But it didn't take away anything from the story. I also loved how friendship and familial relations were explored, and how they played a big role in Simon's life. This book was fun, relatable, and had so much depth to it.
Rating: 4 Paw Prints!

For Class
The Forest of Hands and Teeth
I was very surprised by how much I liked this book. I'm not a huge fan of zombie and undead tales anymore. They don't really interest me, so it took me awhile to actually get into this story. And I did have problems with the MC. She was very selfish, never satisfied with her life (which I could understand a bit because she was super curious about the world outside of the village), and I didn't always like her choices. Especially concerning the love triangle. But I did like that it added a realness to the story, to make it more relatable. I was also very interested in knowing more about the Return and how the village came to be, so it makes me want to read the sequel for MORE ANSWERS.
Rating: 3 Paw Prints!
A Book I Forgot to Review in July
The Start of Me and You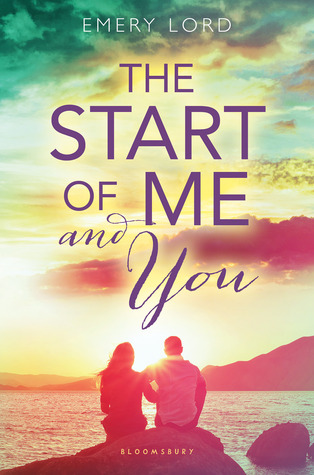 Gah, I had always meant to review this, but I completely forgot and then I just wondered: do I even have a lot to say about it? I mean, I loved it. A lot. I adored Paige, the main character, and her journey of healing and living and moving on from the past. Her romance with Max gave me ALL THE FEELS. These two nerdigans are freaking cute as hell together. And I especially loved Paige's friends, and how they all supported one another and became a fortress against life's shit. It was a wonderful book that just solidified Emery Lord as one of my favorite authors. I don't have a lot to say, but what I do have to say is enough (I hope): y'all should be reading her books if you aren't already! MAKE GOOD LIFE CHOICES AND ALSO FOLLOW THE QUEEN ON TWITTER BC IT IS PURE GOLD.
Rating: 4.5 Paw Prints!
Kindle Borrowed
Song of Blood and Stone
When I was making my new releases post for October, I was checking out the "readers also enjoyed" section on Goodreads and was finding SO MANY books that looked good that I'd never heard of. And one of those was Song of Blood and Stone. When I saw it was free to borrow on my kindle, I decided to take a chance and try it. And I'm so happy I did! I really liked it. There were certain aspects I wasn't sure of, like the insta-love type romance and the seemingly random plot points, but when everything came together in the end, it felt like a whole book. I loved the two main characters and the fantastical storyline. I still think this could have stayed a standalone, because I'm quite satisfied with how it ended. I didn't need that epilogue. BUT I am intrigued to read the sequel and see where this goes.
Rating: 3.5 Paw Prints!
*****
Have you read any of these yet? If so, what did you think of them? :)