This week's topic:
Top Ten Best Books I Read In 2015 (you can do it by only 2015 releases, overall , by genre (top ten fantasy books I read in 2015), etc. however you choose to make your BEST list)
*****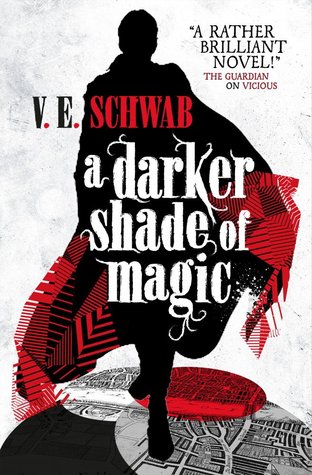 1.

Play On

by Michelle Smith: If I can get you to read any of these books, I'd pick this one. Ever since I read it, it hasn't left me. I don't remember ALL of it, but I remember the impact it made on me. And that's something I won't soon, or ever, forget. This is one of the BEST mental illness-focused books I've read, with a strong element of love and hope and amazing relationships.
2.

The Wrath and the Dawn

by Renee Ahdieh: THIS SHIP. THIS SHIIIIIIP. tbh I don't even remember much about this book at all, except the intense feelings for the characters. I love Shazi's sass and boldness and calculated mind. And I love Khalid, and I want to know more of his story. So. Much. More.
3.

Six of Crows

by Leigh Bardugo: I still cannot stop thinking about this book and its characters. After I finished, I immediately wanted a reread. I couldn't let it go, and I'm thinking I need to immerse myself in this story again soon, because God help me, I miss these characters a hella lot. KAAAAZ, MY BABY. Inej, the badass Wraith. Jesper, Wylan, Nina, Matthias. THE WHOLE GANG, I LOVE THEM.
4.

The Scorpio Races

by Maggie Stiefvater: oh my Gods this book. It was fabulous and wonderful and heartbreaking and a little sad but ultimately just so freaking good. All I wanted to do when reading this was savor it, set it aside so I didn't finish immediately, wanted to bask in these characters' story and never leave it. (I totally sound ridiculous, don't I? Ah. Well, it happens.). I need a reread, stat.
5.

The Heart of Betrayal

by Mary E. Pearson: It's no secret how much I love TKOD. It's one of my all-time favorites, so the bar was set veeeerrrry high. And I'm happy to say that Mary exceeded those expectations, and raised the stakes so much. I was way more invested in the sequel. I fell even more in love with these characters, and their story, and this world. ALSO LIA IS QUEEN.
6.

A Madness So Discreet

by Mindy McGinnis: Historical fic isn't usually my genre, but if there were more books like this? I'd totally read them more often. There was something about the combination of this tough-as-nails heroine, the banter between her and Thornhollow, the mix of criminology and psychology, and the realest depictions of mental institutions that set it apart from all else. I fucking loved it and I want a sequel. I DEMAND A SEQUEL.
7.

Illuminae

by Jay Kristoff and Amie Kaufman: One of the most, quite possibly, THE most unique book I've ever read. The format worked so fucking well for this story. It was so cohesive, the characters so developed, that it turned the book into one hell of a reading experience. I recommend this to all, no matter if they don't like science fiction.
8.

Uprooted

by Naomi Novik: I kinda find it hilarious that I didn't take this one off the list, given how long it took me to finish. I feel like myself and this book were the equivalent of a slow burn romance. It took us awhile to become comfortable and familiar with one another, to fall in love, but we did. Deeply, into happily ever after territory. But seriously, this book FELT like a fairytale, one that I would have giddily continued for another 400 pages. (did I just use the word giddily?)
9.

Tessa Ever After

by Brighton Walsh: I LOVED this one! It's one of my favorite contemporaries ever. It was great, and the characters were wonderful, and the romance was hot-as-hell. AND JASON <3 gah, I just love Brighton's books so much, and I'm dying for Paige's story.
10.

A Darker Shade of Magic

by Victoria Schwab: This was my first book by her, and V became an instant favorite afterward. It was a slow buildup, a careful buildup, but one that was worth investing in. And one that I cannot wait to continue exploring in the sequels. Also the characters? I have so much love for them. Especially Holland. HE'S MY BABY. <3 Like, is it February yet?
I had no trouble coming up with this list. I don't know what that says about me, if I haven't been reading enough great books, or if I'm being too picky, or I just haven't read ENOUGH, but whatever the case, this was easy to accomplish and took me like five minutes. Of course I've read more great books, but these are the ones that TOP EVERYTHING. These are the ones I can't stop thinking about. These are the authors who have either a) solidified my love for them or b) became instant favorites. I'm not the least bit surprised that most of these are fantasy either. It's my FAVE genre, and it's one I return to again and again and again. Sometimes I read a contemporary that hits the mark, like Play On and Tessa Ever After. And that's why it's so special when one of them becomes an instant favorite. And some of these didn't even earn a 5 star, but as I've said before, ratings don't mean much to me at the end of the year and when I'm making these lists.
And besides, I'll be spotlighting ALL of the books I loved in some form or another on the End of Year Survey. So for this, I wanted to pick *the* top 10 and not cheat. I'm also really proud that all but ONE of these are 2015 books. That means I AM getting to them, quickly, just not fast enough to keep up with ARCs and backlist. BUT that makes me happy, to see that I'm buying books/requesting ARCs and actually reading them! Last piece: if you want to see how much this list has changed since back in June, when we Top Ten'd our favorite books of the year in those first six months, you can view it here. And guess what? SEVEN of them had stayed! I think that's super interesting, and probably a good reflection of how badly I was slumping August-November. Here's to an even better reading year in 2016! AND TO MORE FAVORITE, SOMETIMES LIFE-CHANGING BOOKS.
So what were YOUR favorite books this year? Did any of mine make your list as well? Let's talk! :)