This week's topic:
Top Ten Books I've Recently Added To My TBR...
*I just went in order of what I had last added to my TBR*
1.

Insanity

by Cameron Jace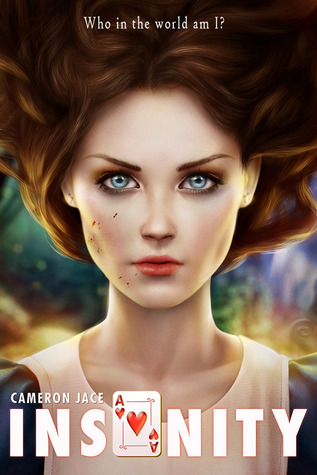 I saw someone on my feed add this, and that cover caught my eye immediately. And when I saw it was a retelling of Alice in Wonderland, I was like YAAASSS. It's got a lot of mixed reviews, but I still want to try it!
2.

When Reason Breaks

by Cindy L. Rodriguez
This book apparently hadn't been on my radar last year, so I'm glad

Ashley

was doing #quietYA tweets and this was one of them. Here is what she said that made me add it to my TBR asap:
WHEN REASON BREAKS by Cindy Rodriguez is a powerful look at mental illness, suicide, & friendship. #quietYA

— Ashley Herring Blake (@ashleyhblake) January 19, 2016
3.

Such a Pretty Girl

by Laura Weiss
This was another #quietYA recommendation from Ashley. It's an older book, and it sounds pretty intense and has a short synopsis so I don't really know what it's about. But I'm curious!
4. A Cure For Madness by Jodi McIsaac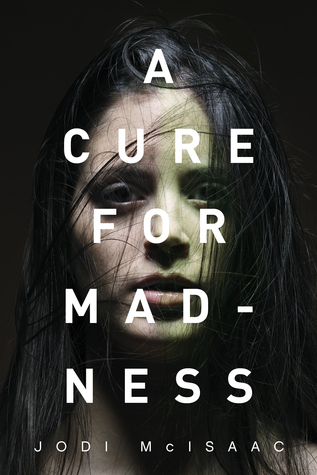 I'd never heard of this one until I caught wind of it on my Twitter feed. It comes out tomorrow, and I seriously did not even know. Anyway, it sounds like a psychological thriller, and I love those.
5.

Please Don't Tell

by Laura Tims
This wasn't originally on my TBR because I wasn't sure about it, but then I started hearing great things and my friend met the author and said she is awesome. And damn it, now I'm intrigued about it!
6.

The Serpent King

by Jeff Zentner
Literally the only reason this is on here is because I thought I'd already had it on my TBR, but apparently not! I'm so excited about this book, and I'm hoping to read it very, very soon.
7.

Annabeth Neverending

by Leyla Kader Dahm
Seriously can't remember where this one came from, but maybe a blog tour company? It is self-pubbed and has overall positive reviews. And it's about Egyptian mythology, so I was automatically interested in it.
8.

Other Broken Things

by
Christa Desir
I don't think I've ever read a YA book, or any book really, that focuses on alcoholism. I'm very curious to see how this one goes, but I'm wary of a possible relationship between a teen and an adult.
9.

Dig Too Deep

by Amy Allgeyer
I had heard nothing about this book until an author mentioned it to me. It's not a complete 'yes' for me as to if I want to read it, but I'm interested. I hope more reviews come in so I can get an idea about whether it's a ME book.
10.
Dimple & Rishi by Sandhya Menon
This one doesn't even have a cover, but I don't care. I love romcom movies, and I like that this is considered one (a romcom, that is). It's 'about two Indian-American teens whose parents have arranged for them to be married' and I WANT.
What books did YOU just add to your TBR? Have any of these books on it, or are you intrigued enough to add one of them to your TBR? Let's talk! :)