From the Den is a feature to showcase the books that I don't post reviews for on the blog, whether I liked them or not. I read so many books that never make it onto The Fox's Hideaway, so I wanted a feature where I could still tell y'all about them. :)


*****
These books were all ones I picked out for fun to read! (Not that reading ARCs isn't fun, but I like having a balance and reading books I don't plan on reviewing somehow makes it better). And I'm glad to say that I liked them all, especially the latter two!
Misconduct
Urg, I've been a fan of all the Penelope Douglas books I've read so far, but this was a MAJOR disappointment. I loved Easton, but I disliked Tyler a lot. His alpha maleness annoyed and pissed me off, and I thought he didn't really TRY that hard to be friends with his son. I also hated that Easton's OCD was treated as a cute quirk and nothing serious. IT IS A SERIOUS DISORDER, AUTHORS, STOP MAKING IT SOMETHING A LOVE INTEREST JUST FINDS CHARMING. Given all of that, I did love how the teacher/parent relationship aspect of it was done. It was very maturely handled, which I wouldn't have expected from P Douglas, but it worked well in the end. I just did not love this overall.
Rating: 3 Paw Prints!
Everything Leads to You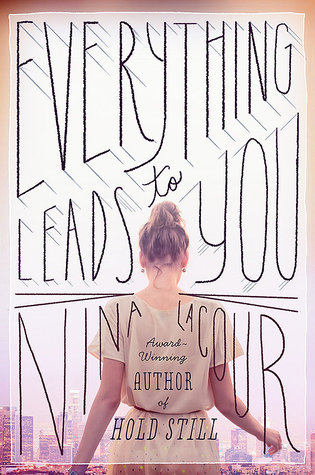 This was such an adorable read! I'm super happy I picked it up on a whim at the indie bookstore near me, because I devoured it later that day. I loved that the main character was queer, and that she didn't question it. I found that refreshing since I feel as if most LGBTQ books are about coming out (which are STILL important, for sure). But I loved that this focused on Emi and her self-discovery, and not a romance. Through a tantalizing mystery, Emi finds not only a love that could be worth everything, but she discovers a lot about her self, and about life. About how important family is, and how important chasing your dreams are. It was WONDERFUL!
Rating: 4 Paw Prints!
Dissonance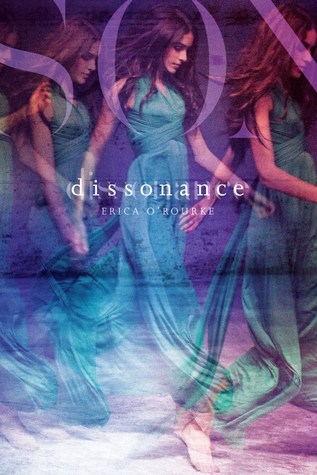 I was really surprised by how much I enjoyed this book! It took a LONG time to actually get into the story, because the terms and the worldbuilding were kinda going over my head. But once I eased into it, I ending liking it a heck of a lot. I had a few issues with the MC, because she was reckless to the point of stupid, and she often rushed into danger without thinking of the consequences, but I also understood her desire to do the right thing and save the people she loves. And I could relate so well to her; her Walks with her grandfather reminded me of those with my late Grandpa, which makes me sad considering what happened near the end. That was upsetting, but other than that and a few issues with the MC and the believably of the romance, I really enjoyed this one!
Rating: 3.5 Paw Prints!
*****
Have you read any of these book? If so, what did you think of them? :)