I'm posting this a little early, because tomorrow begins March Madness! If you don't know what I'm talking about, I hosted an event last year that celebrated my birthday + those of some of the books releasing during March (a whole play on the "book birthday" thing). And I've brought it back! It officially starts tomorrow, but I wanted to share this post to help you guess which authors and books I'm featuring. :)
March 22nd
March 29th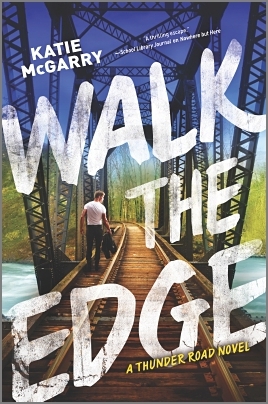 I've already read: The only one is You Were Here by Cori McCarthy! And it was amazing and beautiful and full of goodness and one of the best portrayals of grief I've read in books. It also had one of the shippiest ships of ever! Y'ALL NEED THIS BOOK. TRUST ME.
For review: I still need to read

Stone Field

, The Serpent King, and

On the Edge of Gone

from NetGalley, and

Beyond the Red

from Edelweiss. I also received

The Lyre Thief

from Tor and will definitely be getting that read and reviewed this month. And I'm lucky enough to have such a wonderful friend who gave me

The Steep and Thorny Way

,

A Tyranny of Petticoats

, and

Walk the Edge

from her ALA haul. Though I don't feel like I have to read them by their release dates at all, I really want to! Especially the former two. :)
My most anticipated reads: Gah, SO. MANY!

Burning Glass

,

A Study in Charlotte

,

The First Time She Drowned

; debuts I'm really looking forward to. Also

The Steep and Thorny Way

and

A Tyranny of Petticoats

, both of which I own and MUST read this month! I need some more historical fiction in my life.
I wanted to post this early so you guys can get a good idea of what authors/books could possibly be featured for my March Madness event. Hint: 6 of them are debuts. :D