From the Den
is a feature to showcase the books that I don't post reviews for on the blog, whether I liked them or not. I read so many books that never make it onto The Fox's Hideaway, so I wanted a feature where I could still tell y'all about them. :)
*****
Sadly, this month resulted in a grand total of 7 books read. *cue tears* ugh, it hasn't been so low in so long (at least it'll never be as bad in September last year with my one measly book read). But hey, there was only one DNF, and I at least enjoyed the rest of the books I read! :)


A Reread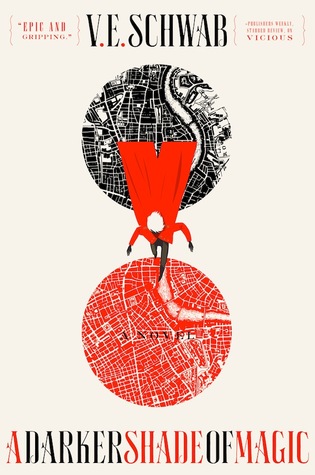 ugh, this was just as good the second time around! I fell even more in love with this series and everything about it and the characters who are so fucking fantastic and amazing and OMG I JUST LOVE THEM SO MUCH MY PRECIOUS LITTLE BABIES.
Rating: 4.5 Paw Prints!
DNF @ page 266
*finished copy kindly provided by Tor Books*
I'm over the halfway point, but I am just... DONE. I WAS enjoying this in the beginning and when I posted the map on Instagram. But I'm certain that had more to do with my curiosity regarding certain aspects than actually liking the book and characters. There are three reasons why this one didn't work for me. 1) This book is the 3rd series set in this specific world, so not only did I feel like I was missing SO MUCH, but I ended up wanting to read the prequels more. 2) This is way too slow for me. I don't want to feel like I have to concentrate so hard just to keep reading. 3) I don't care about the characters. I really do... not. I did enjoy R'shiel's character, the demon child, and I really want to read the trilogy featuring HER. I also liked the Wolfblades and wouldn't mind also reading their series. But the new additions in this book? I'm apathetic toward them, especially Rakaia, who is a spoiled, selfish little brat that I hissed at whenever I was in her POV. Also the constant use of the word "whore" was infuriating. No matter how frequent or normal it is in this world, I do not care; don't make me want to punch you every time you say it. Anyway.... this one just wasn't for me. But objectively, it's a good book. And people who love the other Hythrun Chronicles series will probably really enjoy this one!
So yeah... the month of March was super slow in everything, especially with reading. I also reread my all-time fave series, the Circle Trilogy, but I DO want to actually write a separate post about it this time. So I didn't want to mention it here. Haha. I did read a couple more books but they will have reviews, so those should be up soon! HERE'S TO HOPING APRIL WILL BE BETTER.

So, what did YOU guys read this month? Anything good? Help me break this slump, I beg of you!