Today's March Madness participant is Shannon M. Parker, whose debut had its book birthday on the 1st! I've heard such amazing things about this book, and I cannot WAIT to read it. But before we get into the really fun interview I had with Shannon, I wanted to share more about her book, The Girl Who Fell. :)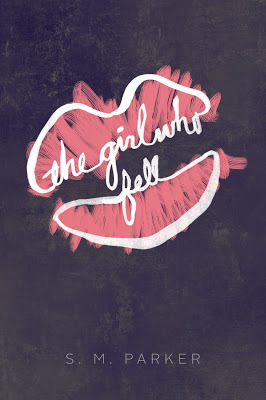 Title: The Girl Who Fell
Author: S.M. Parker
Publisher: Simon & Schuster/Simon Pulse
Release Date:
March 1st, 2016!
His obsession.
Her fall.
Zephyr is focused. Focused on leading her team to the field hockey state championship and leaving her small town for her dream school, Boston College.
But love has a way of changing things.
Enter the new boy in school: the hockey team's starting goaltender, Alec. He's cute, charming, and most important, Alec doesn't judge Zephyr. He understands her fears and insecurities—he even shares them. Soon, their relationship becomes something bigger than Zephyr, something she can't control, something she doesn't want to control.
Zephyr swears it must be love. Because love is powerful, and overwhelming, and … terrifying?
But love shouldn't make you abandon your dreams, or push your friends away. And love shouldn't make you feel guilty—or worse, ashamed.
So when Zephyr finally begins to see Alec for who he really is, she knows it's time to take back control of her life.
If she waits any longer, it may be too late.
Hi Shannon, and welcome to The Fox's Hideaway! I thought we'd start by talking about the book and its main character.
1. Describe your book in a tweet (and no cheating! :p).
A story of intoxicating first love that turns toxic. #LoveIsRespect
2. Zephyr is such a unique name. Where did it come from?
This is a fantastic question that I don't have an answer for! Zephyr Doyle was always Zephyr Doyle. I'm glad you like the name! :)
3. What are some qualities/traits that fit her well? And how are they, or really Zephyr, put to the test when she falls in love with Alec?
Zephyr is super strong and focused. She's worked hard to get accepted in to her first choice college. She's a fiercely loyal friend and respectful daughter. But as she falls in love, she begins to put Alec in front of her own needs. Slowly, the traits that make Zephyr so strong and unique start to get chipped away, eroded by Alec's need for devotion.
4. Like your main character, did you ever play a sport in high school?
I played field hockey in high school and I skied competitively (downhill). Like Zephyr, I used sports to keep my head clear.
5. How does it feel being a debut author? Are you nervous/excited/scared about your book being out in the world?
Each day is equal parts exciting and scary. Mostly scary. :)
6. And lastly, what are you currently working on?
My next YA Contemporary will release in 2017 but I can't say much more than that as this point. :)
Thanks so much for stopping by, Shannon! :)
Thank you for having me!
Next up tomorrow is a guest post from an author whose book deals with the aftermath of a rape. And it is a very beautiful essay that y'all need to read!
****And don't forget to enter the event-wide giveaway!!! You could win this book if you want to!****