I was tagged by Amber, and I also used the two prompts that
Shannon added
to this tag! None of us created this tag, and I have NO idea who did to credit you. I'M SORRY! But whoever you are, BLESS YOU. You've given us all a gift, smushing together two of the best things ever -- books and Hamilton. :D
The Room Where It Happens -

A Book World You Would Put Yourself Into
Instead of going the cliche route of saying Harry Potter, I'm going to go with the Lumatere Chronicles. POST-QUINTANA OF CHARYN. :p Though this world is dark and sometimes feels hopeless, there's also a lot of light and love. And god, I would want to meet ALL of these fabulous characters. I love them so much. I also think it'd be fun to visit the different Londons (except White. oh and Black too) in ADSOM and AGOS!
The Schuyler Sisters -
An Underrated Female Character
Vicky from A Mad, Wicked Folly. I'm not totally sure if she herself is underrated (I don't read reviews much and most people seem to love her), but the BOOK itself is, so. I really loved her. She's super feisty and is so determined, and she's NOT perfect, but who is?
My Shot -
A Character That Goes After What They Want and Doesn't Let Anything Stop Them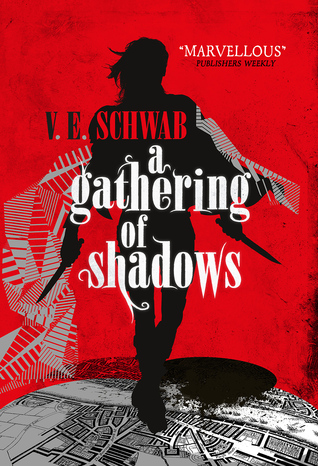 Lila fucking Bard from ADSOM and AGOS. Girl will do whatever the fuck she wants, no matter the consequences or, even, who it could hurt. AND YOU CAN BET SHE WON'T FUCKING APOLOGIZE FOR IT.
Burn -
The Most Heartbreaking End To A Relationship You've Ever Read
*this book is a 2016 contemporary, so click the spoiler at your own risk*
*also this isn't the most heartbreaking, but it is the most recent that I've read*
You'll Be Back -
Sassiest Villain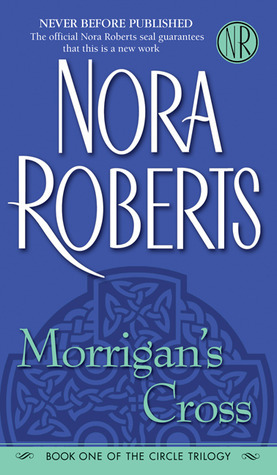 Lora. I tried really hard to pick all recent-ish reads, but since I'm rereading this series now, I AM GOING TO USE LORA! She is not the *true* villain of the book; she's Lilith's right-hand woman. But she's so sassy, and entertaining; cunning and vicious. I think she's more terrifying than even the vampire Queen herself.
The Reynolds Pamphlet -
A Twist You Didn't See Coming
The Long Game. Goddamn you Jennifer Barnes. GODDAMN YOU. *curls into a ball and whimpers*
Non-Stop -
A Series You Marathoned
I basically ONLY binge-read series now. Haha. But the latest marathons were The Lunar Chronicles and the Lumatere Chronicles! Loved them both!
Satisfied -
Favorite Book with Multiple POVs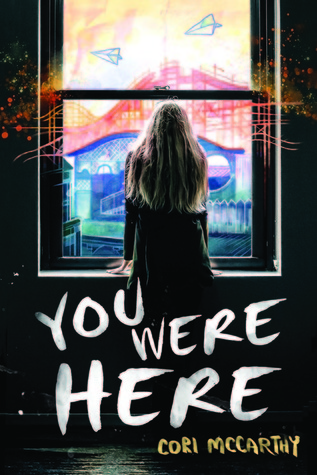 You Were Here. I was going to say Lumatere again, but then I thought: probably shouldn't. Haha. Anyway, I do have a great book for this spot. I absolutely LOVED how the multiple POVs were used in this one, even when I wasn't a big fan of some of the characters. Seriously though, the artwork chapters? AMAZING!
Stay Alive - A Character You Wish Was Still Alive
A Character You Hope Stays Alive
ahem *cough* my Gansey boy. I just love him SO. MUCH. Honestly, I am not in denial that he's going to die. I just hope against all hope that he'll be brought back to life. Even though in other books where I would haaaate this trope being used, I don't care if it's in TRC! I need the OT5 to stay the OT5.
It's Quiet Uptown -
A Book that Made You Ugly Cry
Jellicoe Road. Melina Marchetta sure knows how to hit you right in the feels. Talk about getting punched in the gut over and over again.
One Last Time - The Best Series Ender
Quintana of Charyn. Fucking AMAZING.
Who Lives, Who Dies, Who Tells Your Story? -
A Book/Series You Feel Like Will Be Remembered Throughout History
Well. Other than Harry Potter, The Mortal Instruments, The Maze Runner, Percy Jackson, etc. etc.? I would hope that these series will be remembered throughout history: The Raven Cycle, The Lunar Chronicles, the Lumatere Chronicles, the Circle Trilogy. Some of my absolute FAVORITES. I wish more people were reading them!
I won't be tagging anyone specifically, but if you love Hamilton, then you should OBVIOUSLY do this! :D