After being on NetGalley for almost 3 years, I've racked up a pretty high backlog of books I haven't read yet. I know, it IS terrible, and I do kinda feel bad (but also not that much since I started my
'for review consideration'
policy halfway into those 3 years). ANYWAY. I have a huge backlist that needs to be knocked down, so I thought I'd make a personal goal of reading AT LEAST two books (from the very beginning on NG) a month. Obviously, I've been failing pretty badly at it, but I'm trying! And here are the two that I've been reading since the last time I published one of these posts. :)
DNF @ 16%
Gameboard of the Gods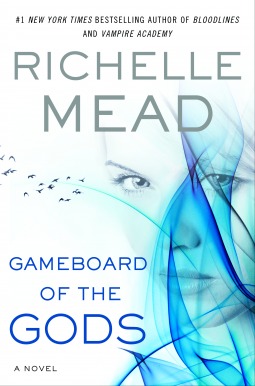 I'm bored. And tired. And I stopped reading this a long time ago, and I don't see myself getting back to it. It was interesting in the beginning, but like I said, I don't want to start reading it again. And I definitely don't see myself moving onto the sequel if I do.
This just isn't my type of story.
Pretty Dark Nothing
This was... okay. I'm glad I finished it, but you literally don't get to understand anything until 90%, so if you wanted answers, you HAD to keep reading. But you don't even get very many answers anyway, and even when you do, it's very underwhelming. The book just felt underdeveloped; the characters, the relationships, the plot. Most of this story revolves around romantic drama, with some paranormal shit thrown in for good measure. It was not enough to draw me in, and honestly, the love triangle/square put me off. And I ended up liking the secondary characters (really just Reese and Marcus, and Jenna) more than the main ones. I don't GET why Quinn is so special, and even though I know why she did some of the things she did, I still wish she'd let someone in and told the truth for once. Because that could have saved her a hell of a lot of heartbreak. Also, the romance? Definitely insta-love. I wish that had been more developed, but the drama really soured everything about it. And about this book. Pretty Dark Nothing was an okay read for me, and upon finishing it, I don't have interest in the sequel.
Rating: 2 Paw Prints!
*****
Have you read either of these books? Should I have kept going in Gameboard? Do you think I should just give up on the backlist at this point? LOL :D