This week's topic:
Ten Childhood Characters You'd Love To Revisit As Adults (ie a novella or something to see what they grew up to be) -- you could always just pick YA characters you've read recently you wouldn't mind revisiting in 10 years or so. Or you could pick 10 characters and guess what you think they'd be doing in 10 years or 20 years. OR you could go the other way and wish for coming of age stories for adult characters you love.
*****
This was a very open prompt, and I ultimately settled on characters I would want to revisit in 10 years, because how FUN would it be to see their older selves?? A whole "where are they now?" type of thing.

And here are the characters I would want to check in on after 10 years!

But I'm also cheating a bit, because there are more than 10 characters here. But whatevs, they're all parts of the same 10 books, so it counts! :p
Most of these are recent reads, but some are not!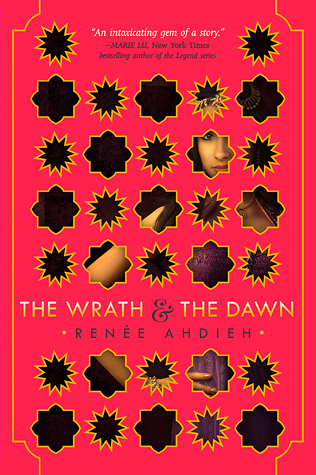 The OT5

-- since I still have yet to read The Raven King (boohiss Fountain Bookstore BOOHISS), I have no idea where the 5 are at by the end of the series. But. Even if I did, I would still want to revisit them in 10 years, to see where they're at, what they're doing, how they are after the events of TRK. It'd probably be painful, but it'd be worth it.
The Lumaterans and Charynites

-- MY BABIES. This series ending after 3 books was never enough for me, and I want to know how my precious characters would be doing 10 years later. Hopefully life is brighter and happier, and the tragedy and hurts of the past are mostly gone. They deserve that.
Sean and Puck

-- the ending to The Scorpio Races, while wonderful, left me wanting MORE. So I would LOVE a look into Sean's and Puck's lives after TSR ended. They're one of my fave OTPs, and gah, I miss them.
The Dragon and Agnieszka

-- I JUST WANTED MORE OF THEIR ROMANCE, HONESTLY. The ending was lovely, but it wasn't quite enough for me. So I definitely would love to see what their world is like after 10 years. And where the two are at after so much time!
Juliette, Warner, Kenji, Adam, etc.

-- after Ignite Me, I'd love to check in on these characters and see what they're up to! Since the end leaves kind of much to be desired, I'd really love to explore more of this world. But mostly to read more about Juliette and Warner, tbh. I, just, have a lot of feelings when it concerns these two. :p
Penryn and Raffe

-- I was super satisfied with the ending to their story, but that doesn't mean I wouldn't loooove a bit more. This series was originally supposed to be 5 books, and you can tell, so like, I would really love to see where Penryn and Raffe are at in 10 years and after the events in End of Days.
Grace and Thornhollow

-- I WANT A SEQUEL TO MADNESS, DAMN IT. I DESERVE ONE. Maybe I should chill a bit, but seriously, I want more! I loved these two and I could've read a whole series with them solving crimes and QUITE POSSIBLY FALLING IN LOVE AT THE SAME TIME, I MEAN YOU DON'T KNOW, IT COULD HAPPEN. *has 0 chill when it comes to Madness*
Sudasa and Kiran

-- the ending to 5 to 1 was SO open that it left me wishing there'd been more to the story. I understand why, and I so came to care about these characters even though the way it's written, and the short length doesn't give you much time with them. But where are they now, Holly?! (And no, I am not asking myself! Haha).
Tristan and Scarlet (and also the other characters)

-- I will just forever want more of my favorite Archer boys and the lovely Scarlet. I fell so deeply in love with their story that I never wanted it to end. But it did. So I would especially love to see what these kids are up to in 10 years.
Shazi/Khalid/Jalal/Despina/Irsa

-- I just finished Rose a few days ago, and you know what, it wasn't enough! I WANT MORE. *SOBS* I really cannot let go of this series yet. I'd love to check back in with my faves in 10 years, especially my OTP. I loved
Shazi's and Khalid's romance SO MUCH. But I'm going to miss ALL of these characters.
Which characters would you want to revisit in 10 years, just to see how they're doing?? Would any of these lovelies make your list? Drop me a link to your TTT, and I'll try my hardest to stop by! I'd love to see how creative people got with this one. :)