This week's topic:

Top Ten Favorite 2016 Releases So Far This Year!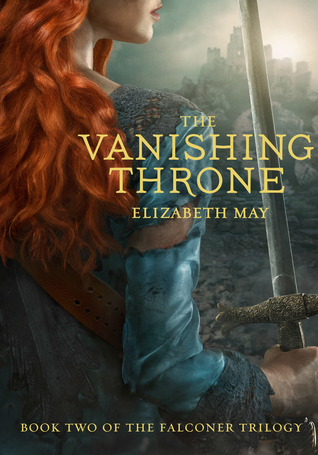 1.
You Were Here
by Cori McCarthy:

this is probably one of my favorite contemporaries EVER. I could relate SO well to the main character. This was one of the best portrayals of grief I've read (though this is certainly subjective). It also had the shippiest ship you could ever ship and the combination of artwork and prose made it such a unique read.
2.
The Rose and the Dagger
by Renee Ahdieh:

this is, hands down, one of my favorite series. It was so magical and wonderful, and so intense at times. But my favorite part about it is the ship. Shazi and Khalid are my otp forever.
3.
When We Collided
by Emery Lord:

this book was so full of great banter, the cutest romance, but also dealt so well with mental illness. It's one of the better portrayals of MI I've read in books. Loved it and the characters so much!
4.
Some Kind of Happiness
by Claire Legrand:

the first MG book to EVER get higher than 4 stars for me (also one of the few I've read in the last couple of years, but I digress). It was so flipping good! It was a book about magic and mental health and a character who came to learn that it's okay to have bad days. :)
5.
A Gathering of Shadows
by V.E. Schwab:

ugh, this series kills me, in a good way. The characters kill me. The ships kill me. My love for a certain someone kills me. Basically, I'm going to die after reading the 3rd book. The wait is torture, but I'm yet so terrified of it that I'm glad I won't have to finish this series for awhile.
6.
The Reader
by Traci Chee:

this is my favorite 2016 debut so far! It was so unique and wonderful, and the storytelling was super cool. I loved the characters so much, and I can't believe how long of a wait I have until the sequel. Why oh why did I read it so far ahead of time?! #mistake
7.
Gemina
by Amie Kaufman and Jay Kristoff:

this series is so hard to describe, I didn't understand like 50% of what was going on in this sequel, and I didn't love it quite as much as Illuminae, but it was still so fucking brilliant. The way the story is told just works SO well for these books. I NEED MORE.
8.
The Raven King
by Maggie Stiefvater:

though I won't be giving this 5 stars, it was still one of my favorite reads this year. This series is one of my all-time favorites, and I'm so sad it's over. But good thing I have all of the books, and I can just reread them over and over again and pretend it continues forever. ;)
9.
Girl in the Blue Coat
by Monica Hesse:

I love WWII books, and this one was no exception. It was full of hope and love and the greatest (and even darkest) parts of humanity. It was about a girl who just wanted to survive, to save her family, but who helped because she could. And because she was so courageous. Just wonderful!
10. The Vanishing Throne by Elizabeth May: okay, so technically this book was first published in 2015 in the UK, BUT SINCE I AM IN THE US AND IT ONLY JUST RELEASED THIS MONTH HERE, I AM COUNTING IT. I am counting it because this series became a forever favorite after binge-reading in April, and I need the 3rd book now, please and thank you.
I am having SUCH a good reading year, guys! So, what about you? What are some of your favorite 2016 releases so far? Did any of these make your list? :)