After being on NetGalley for almost 3 years, I've racked up a pretty high backlog of books I haven't read yet. I know, it IS terrible, and I do kinda feel bad (but also not that much since I started my
'for review consideration'
policy halfway into those 3 years). ANYWAY. I have a huge backlist that needs to be knocked down, so I thought I'd make a personal goal of reading AT LEAST two books (from the very beginning on NG) a month. Obviously, I've been failing pretty badly at it, but I'm trying! And here

are the books I read in the last few months

. :)
Rebel Spirits
*eARC kindly provided by Scholastic via NetGalley*
I honestly disliked most everything about this. The main character, Lori Chase, who had no personality and no growth. One-dimensional characters, except for Nathaniel. He and Lori were not compelling, and they had insta-love like WHOA. The mystery behind who murdered Nathaniel was underwhelming, and so many pieces of this story didn't quite fit together. The whole book didn't fit together at all. It was an utter miss for me

.
Rating: 2 Paw Prints!
The Statistical Probability of Love at First Sight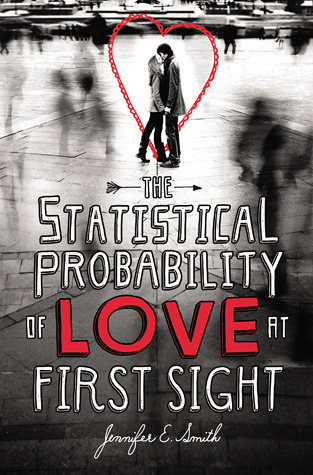 *eARC kindly provided by Little, Brown Books for Young Readers via NetGalley*
This was super cute and fun, and it also MADE ME TEAR UP WHICH I WAS NOT EXPECTING. The relationship between Hadley and her dad was rocky, filled with anger and guilt and sadness, but by the end, there is so much hope. And laughter. And joy. And the complete certainty that, while it may take time to fully get back to where they were before her parents got divorced, they'll be able to do it. Hadley lost sight of the good, but she found it again, after some bumps and bruises along the way. This aspect, father and daughter patching up their relationship and working things out, was my favorite part of this book. It made me so happy, and bittersweet. I could understand why Hadley was so angry and hurt, so how long it took didn't annoy me. It felt realistic! What also felt realistic, surprisingly, was the feelings that developed between Hadley and Oliver. Though they'd kn
own each other for only 24 hours, so short a time in the grand scheme of life, what they began was real and honest. And that ending was SO FREAKING CUTE. Seriously, can't believe it took me so long to read this book. I can't wait for more from this author! :)
Rating: 4 Paw Prin
ts!
This one just isn't for me. The main character read younger than college age, and I honestly thought her decisions were unbelievable and irrational when it came to Alec. Alec's back and forth shit was annoying, especially because he just jerked Nora around. He'd tell her no, to stay away, and then he'd show up and make her feel like he actually wants her. I'm already not a fan of this romance, and I have a feeling the love triangle is going to make that worse. And because of the Cain and Abel parts in the beginning, I also feel like I already know what's going to happen throughout the book, but I think I'll pass on seeing if I'm right.
I also DNFed Grim after two short stories. I just don't like anthologies. And, for some reason, I thought these would be like old-timey fairytales, but the first two were set in the modern

world

. And I was very unimpressed, so I don't really

have a desire

to trudge on and hope I find a gem. (And instead of posting those reviews here, I'll just point you over to my GR page

).
*****
Have you read any of these books? If so, what did you think of them?