It's a new month! WHICH MEANS NEW BOOKS RELEASES YESSSSS. Except... there aren't very many books being published this July, at least in comparison with other months. But I guess this means we can catch up on what we've previously missed? Haha. Anyway, here are the books I found and wanted to share with you!
July 5th
July 12th
July 19th
July 26th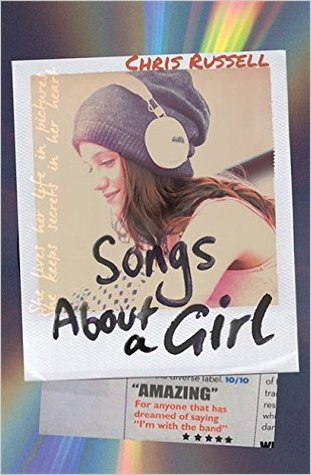 I've already read: This Savage Song and The Shadow Hour. Both were SO GOOD.

I also

started How to Hang a Witch a little bit ago. I'm not really... liking it so that's why I've been dragging my feet to get back to it.
From NetGalley/EW/publishers: I received a finished copy of P.S. I Like You from Scholastic, and it was one of my favorite

review copies

I've gotten

from a publisher. I cannot WAIT to read it. I love Kasie's books so much! I have Paper and Fire, which I've been meaning to read since I finished the first book back in April. I just haven't had the time for it, but I'm for sure going to read it soon. I also have His Royal Secret from NG, and I'm so curious about it. It's a romance featuring the Prince of Wales. Ahhh, it sounds so good, and since I've read a Lilah Pace book before, I think I'll really enjoy it.
My most anticipated: definitely Kasie West's newest, as well as Harry Potter and the Cursed Child (bc obvs even though it's not a book book). And

really

, nothing else. LOL. I've already been able to read a few of my anticipated releases, so there's not much. I'm curious about many of these books, though, like The Memory Book and

A World Without You

.
Man, there just aren't a whole lot of new books out this month. I even had to steal some of these from Shannon. Haha. But are there any that YOU are excited about

?! AM I MISSING ANYTHING?