There were SO MANY October book releases, and I read a ton of them early. So now I want to share them with YOU. And I'm so glad to say that aside from one of them, I was pleased with how much I enjoyed/loved the rest! :D
*eAR

C kindly provided by Macmillan via NetGalley*
I'm a sucker for books about friendships, especially if they contain the all-consuming, unshakable ones like that of The Raven Cycle and the TV show, Friends. And while this certainly had a great friendship, it wasn't *quite* what I'd hoped for. It wasn't as… developed as it could have been? At least, when it came to the group as a whole. The book had a stronger focus on Sloane's relationships with the twins, Vera and Gabe, and not the others (Frank, Bree, Aubrey, and Remy). Through her bond with them, Sloane comes to understand just what friendship means and how much she needs it in her life. And how she would do just about anything for them, like track down a painting their mother had done and that shouldn't have been sold. For some reason, the first time I read the synopsis, I thought this was like a big mystery-type of thing? LOL no. But it is a huge part of the book, because the main character knows what it means to her new friends, and she wants to get it back for them. I really liked Sloane. She's very funny and honest, but she's also got a lot to learn about others. Through Vera and Gabe, she becomes a part of something very special, and I loved the scenes with the two of them, and the other characters. I think my favorite part of this book, though, was her relationship with her dad. He is hilarious, and fun, and I loved their very open communication and seeing how they worked through their issues. Basically, this contemporary was very much about friendships and family and the beauty of them. And it made me melt.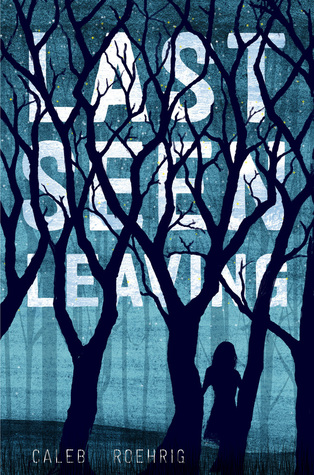 Wow, this was REALLY good! And this is coming from someone who doesn't often find hits in the YA thriller genre. But yeah, I loved this, and the characters, Flynn and Kaz especially. CUTIES WHO HAD EACH OTHER'S BACKS. Their relationship was so lovely to watch unfold. Flynn was so scared to come out, but the people who love him handled it (mostly) well. I was so angry at his best friend, but they made up, and I had ALL THE FEELS. And his parents were the absolute best and present and gave Flynn a safe space to be himself without fear of judgment or shame. As for the storyline, the mystery of January's disappearance, I predicted some things, and others, I did not. It was intriguing, watching Flynn unravel January's life, because it wasn't what he thought it had been. I REALLY liked how Caleb tackled rape culture a bit here, and I did feel like I got to know January through everyone else, even the liar in her. While it wasn't a shiver-inducing type of thriller, the element of suspense was there. And I was super happy with the ending. I swear my eyes were a little watery after finishing this. Last Seen Leaving had my attention from the opening line all the way to the last sentence, and I will definitely be reading future Caleb Roehrig books.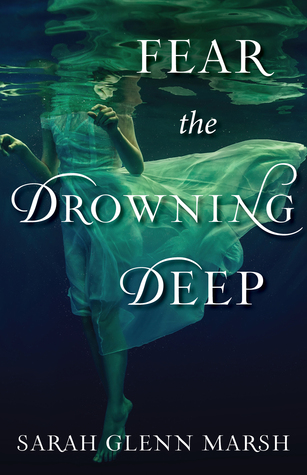 *eARC kindly provided by S

k

y Pony Press via Edelweiss*
I'm not even sure I liked this book. It was certainly interesting, and the atmosphere of the book felt spot-on. But it was just okay, and that generally garners a 2 star rating from me. It was a highly predictable story, and there didn't seem to be a plot to it really. Other than one question the MC had:
what is in the water???
While everyone else on her tiny island believed the drowning and disappearances were the work of someone on land, Bridey, with her fear of oceans, was the only one who looked at the water. And in that water, she found a boy whom she fell in love with. (It's just too bad I couldn't get on board because their romance wasn't developed, and also there was another boy in the picture as well, and that was pretty annoying). ANYWAY. Like I said, it was predictable, and not hard to figure out what was happening. However, that ending surprised me, and I'm glad for it. I think that was the part I liked most about the book!
Fear the Drowning Deep
was, at least, a quick read! I just think it was one that I could have skipped out on and felt fine with that decision.
Rating: 2.5 Paw Prints!
Well. When I started this, I wasn't expecting to finish it like 4 hours later. But it was SUCH a quick read for me, and one that was as pleasing as it was sad. Henry's voice was hilarious; the banter is this book was SO GOOD. I especially loved Henry's friendships with Murray and Lola, and his relationship with his parents and his sister, Sadie. They were all such colorful characters, and ones that really made this book shine. Where it went sad was Grace Town. A girl so lost and so full of grief that she didn't really know how to live anymore. I've been there, I've known that type of grief, so I could relate well to her. This sad character who felt more like a ghost than a real person, but who slowly but surely lit up throughout the book. Who tried so hard to find her way back but who didn't always know how or want to. She, and Henry's fascination with her, did seem a little MPDG. BUT that didn't stick. This book was about heartbreak as much as it was about love, about how love can be a disaster as much as it can be a savior. I appreciated the way it went, because it showed first love in all the good and bad, an honest and messy love that doesn't always seem to work. So, with all that said, I liked Our Chemical Hearts. But it didn't make me emotional, not really. And it's not a book I see myself thinking about days later.
Rating: 3.5 Paw Prints!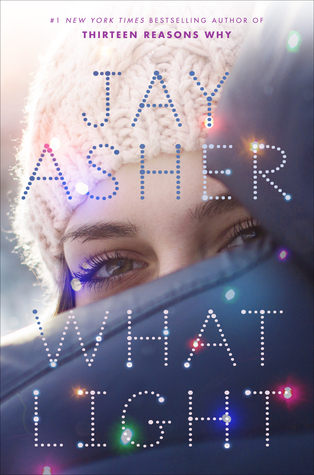 This was a really cute story! I loved the strong familial and friendship aspect of it, especially. I loved that Sierra had such warm, present, and protective parents, and I loved that they TALKED through things together. I don't often find that in YA, sadly, so it was great to see. As well as Sierra having such lovely friendships with Heather, and her friends back home. They also talked through their issues together, and even when mad, were still there to squeal and flail over Sierra finding a boy she falls in love with. As much as I loved their banter and such, the book was super short and left me not totally believing in the
I love yous
. Because I rolled my eyes a bit when Sierra would be like, "I know him so well" and I'm like BUT YOU ACTUALLY DON'T. Haha. However, I enjoyed it! And I loved the message of forgiveness and compassion in it. I also liked that Sierra, once finding out Caleb's past, took some time to think about it and didn't rush into anything. And oh my gosh, Christmas is one of my favorite times of the year, so that part of
What Light
was just WONDERFUL. I especially loved that Sierra and her family had a tree farm and came to California every year during the holiday to sell them. It got me into the spirit months early. ;)
WELL. This was certainly interesting, but it wasn't really my cup of tea. And I get why there were two POVs, but I did not care for Gemma's character all that much, and I preferred being in Lyra's chapters. I alternated every other chapter, which was good, because the timeline worked better than if I'd read one story first, and then the second. I also didn't spoil myself that way. ;) The romances developed WAY too quickly for me to even believe them, and the characters themselves didn't have as much growth because of the short time span in which this took place. Also wah I went into this thinking it was a standalone, and SURPRISE SERIES. I'm not even sure I'm curious enough about the sequel to read it. BUT I liked this one. It was definitely a page-turner.
Rating: 3 Paw Prints!
Aw, I super enjoyed this one! I'd heard people compare it to the Fast & Furious franchise, and it fits so well. So many F&F vibes here, which I LOVED. I was also just so into this story, a story about healing and trying to do the right thing and second chances. And I was into the ship, though I wish it'd been just a *bit* more developed. The I love yous came up too fast. But I adored Marco and Frankie, and Cruz and Sofia and Lex. So many wonderful, colorful characters! GAH, IT WAS JUST A LOVELY AND FUN STORY. I will definitely be reading more Kami Garcia books, since this is the first I've read of hers and wanted more of it.
Have you guys read any of these October releases yet? If so, what did you think about them?! :D