From the Den is a feature to showcase the books that I don't post reviews for on the blog, whether I liked them or not. I read so many books that never make it onto The Fox's Hideaway, so I wanted a feature where I could still tell y'all about them. :)
I

still didn't read a ton in January, but I think I've FINALLY gotten over that terrible reading slump though, so yayyyy! I'm also happy I enjoyed most of the books that I read. :D
Written in the Stars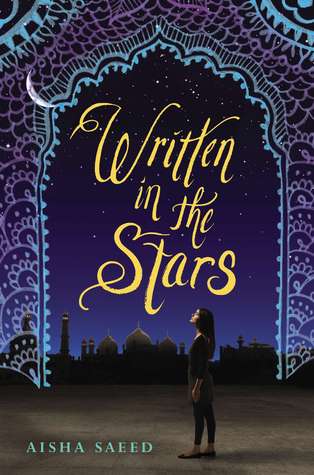 This book wasn't always easy to read, nor was it always particularly engaging because the plot is very straightforward, but the story itself is, as so many have said, important. But it hurt to read about what Naila had to deal with, the suffering she endured, a time of her life that will leave a lasting mark on her. Written in the Stars was eye-opening regarding arranged marriages, what they can be like (both good and bad) and is a reminder that they still happen around the world. I was filled with so much anger for Naila, and for girls and women everywhere whose choices are taken away from them. I was angry over how people treated Naila, that everyone tried to silence her, that no one cared what SHE wanted. But the story also filled me with hope, and I rooted for Naila so hard. She was so brave, and she was determined to choose her own life, and her own future, and her own husband. While this won't be topping my favorites shelf, I'm SO glad I read it! I'll definitely be reading future Aisha Saeed books.
Rating: 3 Paw Prints!
If I Was Your Girl
I wasn't expecting to finish this book so quickly, but it was super readable and pretty fast-paced. I really liked If I Was Your Girl! It was a story about a transgender girl who moves in with her dad and starts over in a different town, completely and finally, as who she is on the inside. So, not a whole lot to the plot, but it was still enjoyable, and it's a book that MATTERS. Amanda's experiences are important, and I loved seeing her find happiness and joy with new friends and a boyfriend and a dad who is TRYING when he only ever made her feel as if she should hide her truest self from the world. But the people in this story weren't always kind or understanding, and it was all so new for Amanda that I thought she shouldered the blame/fault for that too often, and she deserved so much better from others. I'm glad Amanda had some wonderful people in her life though, ones who didn't judge or kick her out of their lives, and ones who gave her more strength and support to stand up for herself. Her story was lovely, and I'm glad people, but especially teens, have it!
Rating: 3.
5 Paw Prints!
To All the Boys I've Loved Before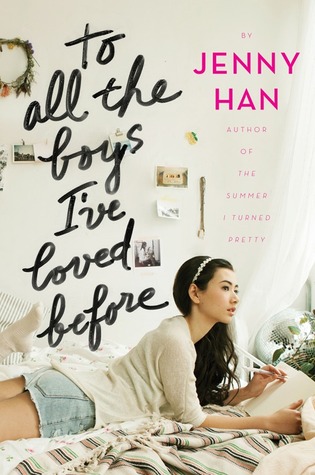 I quite enjoyed this one, A LOT! My favorite part about it was the relationship that Lara Jean had with her fam. Her dad is awesome, and the sisterly bond between her, Kitty, and Margot made my heart melt. Lara did read a lot younger to me, based on her reactions and such, but I didn't mind so much because it felt like her. She was just a girl trying to balance being the older sister now that Margot's moved out and the feelings she has for two different guys. Josh, who is definitely cute but who I don't care for because PETER K. I didn't fall in love with him for a long time, but eventually, I did. And I loved watching the relationship between him and Lara Jean develop. So that ending made me a bit mad. BUT GOOD

THING THERE'S A SEQUEL.
Rating:
3.5 Paw Prints!
I tried, and I got 12

% into it

. But I just don't have any interest in returning to the book at this point. I think it definitely has strong writing and characters, but I am SO. BORED. And I'm not a big fan of books that span multiple years. I will give it a second chance at a later time, because I think I could really enjoy it if I get further into the story. So this is kind of a we-are-on-a-break moment for us inst

ead. :D
*****
Have you guys read any of these books yet If so, what did you think of them? Let's talk!