Legit had no idea the TTT today was a mother-related freebie, so I'm linking up to it! As always, it's hosted by The Broke and the Bookish. :)
Yeah, I'm a little late with the Mother's Day post, but I also didn't think about it UNTIL Sunday, but at that point, I couldn't do anything about it because I was without internet. I spent my weekend at the cabin we rent a couple times a year (generally once in the fall, once in the spring), and my mom chose this time to do it. We didn't do a big thing. Just got lunch and hit up a couple stores in town and on the way back. I also have a clock to give her, but I never know when to do it, since her birthday is this month too. We celebrate them both at the same time usually, so yeah. That was how we spent Mother's Day, but I still really wanted to do this post. Especially since we should celebrate awesome moms and mom figures more than once a year. ;)
Molly's moms, her whole family really, are adorable. They are so loving and inclusive and they just want the best for their kids. I loved all the scenes with her moms and the rest of the family. They are a hilarious bunch!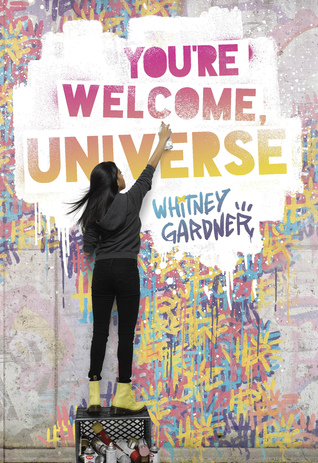 They played such a huge role in Julia's life, even when she was keeping secrets from them and getting into trouble. But they were there for her through everything, and I loved that they were so present in her life.
Lucy's mom is just the best, and I loved that she pushed Lucy to spread her wings a little but also kept her close. She was unfailingly kind and was the epitome of what it means to be Christian. I also wanted to mention Rhea, the owner of camp Daybreak. She's a mom, but not just to her son. She takes such good care of the kids who pass through her summer camp. She gives warm hugs and helps bandage scraped knees, knows all their stories and their deepest pain and keeps their secrets safe. I could not talk about Lucy's wonderful mom without also talking about this amazing lady who deserves recognition for being there for the kids who have been neglected and forgotten.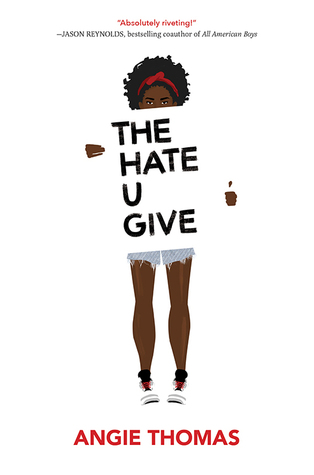 Starr's mom is fierce and loving and completely here for her babies. She gave 100% support when Starr needed room to decide what she wanted to do about her friend's death but stayed with her daughter throughout everything. She was such a mama bear, ready to take down anyone who tried to hurt her kids, even if was her against the world.
Miss Molly Weasley
. The ultimate fictional mom, tbh. I didn't always like how she treated Sirius, nor that she tried so hard to protect Harry that she smothered him a little. But that boy had been through so much that I think he deserved a lot of big hugs and sweaters made with love anyway. She was so protective of her cubs, and Hermione and Harry, and she always fought for them.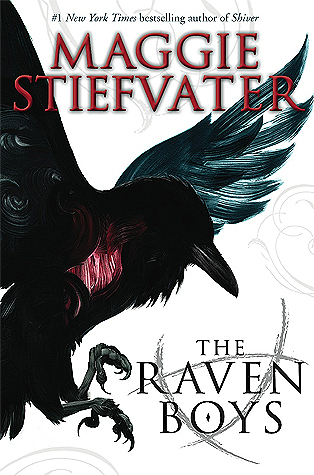 MAURA. My favorite wild spirit mother with a penchant for giving her daughter a lot of room to run around and make mistakes and grow from them. But she was always there at Blue's side, ready to help her up when she fell. She wasn't perfect, but she loved her daughter with her whole heart and wanted nothing more than her happiness.
It's been a LONG time since I've read the book, but I remember Ellen being a wonderful mother figure to Pixie and Levi. She was the owner of the inn that they both worked at, and she was always there to lend advice when needed and she was basically the home for the lost and wandering.
Some of the women in this series! I couldn't just name one. There are mothers, but there are also mother figures who mean a lot to the main characters. These ladies pick each other up when one falls, spare their shoulders to collect tears of pain and anger and sadness, and of joy and happiness too. They're fighters and friends and they are the thread that holds everything together.
It's kind of tragic that these moms are all from mostly contemporary books. Sadly, dead or disappeared parents are a big Thing in fantasy and paranormal and science fiction and dsytopian. One of my reader wishlist items is more present parental figures, especially in genres outside of realistic fiction. The absent parents trope, while can make for a way to give your characters conflict and unresolved issues, is overused. I'm sure there are also more moms I'm forgetting who should be mentioned. I should start keeping track of the good ones more often than I do, as well as guardian figures in general who remain safe spaces for characters in worlds meant to hurt them.
Who are some of YOUR favorite mamas in literature? Would any of these fab women make your list? I hope everyone had a good Mother's Day!