From the Den is a feature to showcase the books that I don't post reviews for on the blog, whether I liked them or not. I read so many books that never make it onto The Fox's Hideaway, so I wanted a feature where I could still tell y'all about them. :)
I read less books than I did in April, but it was still quite a lot -- 16! I feel good about that number, and about what I read. I think I really only disliked ONE of the books! WOO. But there are quite a few I need to talk about here, so let's get started. :D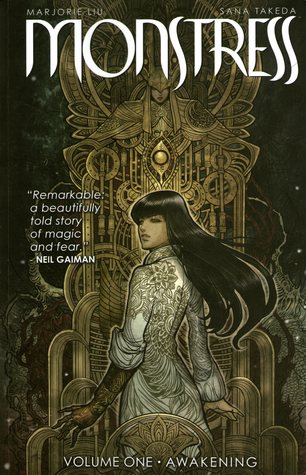 I'm honestly still a little unsure what to think of this one. It was very, very interesting, but I don't think I quite understood everything? I enjoyed it a lot, but I think a reread will be in order before the next volume comes out!
Rating: 3.5 Paw Prints
blah, I found this one pretty boring, tbh. like forget how much I don't like this romance trope, I was not invested in the two characters' relationship at all. I didn't believe in their love, and because of the novella-length, it felt hastily rushed. and how they end up *finally* in a situation that makes temptation impossible to ignore, really? you could've fooled me that Gen's mom was actually seriously hurt. so sadly, The DILF was a nope for me. but I'm very excited to read this next one! I already like the characters, and it sounds a lot more fun.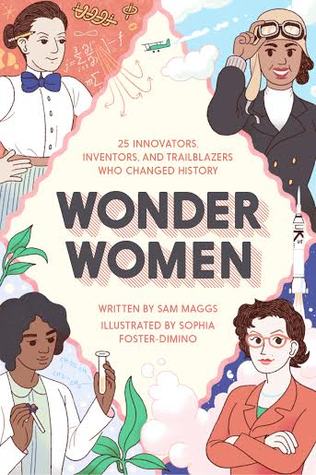 gah, this was AWESOME. though I think the book in general could've been longer, I also felt like I got to know these women really well. I had known some of them already, but not in depth, and I loved hearing about their lives and accomplishments and it just made my heart happy (except for the times I wanted to punch things when men took credit for their work). it also featured many women of marginalized backgrounds, which I appreciated. I was not a huge fan of the interviews just because I felt like that page space could've been used to talk about more wonder women (of the past). probably my favorite section was about women of espionage, but I enjoyed the hell out of it all, and it made me want to research further on my own. so many women got fucked over throughout history, and it's high time they got their deserved spotlight!
Do You Want to Start a Scandal
omg I loved this one so much, it honestly comes close to my favorite, WASTTK (but it wasn't nearly as funny, so it gets edged out). I loved the characters and the romance, a lot. SO GOOD.
Rating: 4.5 Paw Prints!
*eARC kindly provided by Little, Brown Books for Young Readers via NetGalley*
Holy shit. While not necessarily scary, it was definitely a creepy read, and quite fascinating. Personality was always like my favorite area of psychology, so that combined with the horror and supernatural elements made for a fast-paced, on-the-edge-of-my-seat thriller. And the way it was written also added to the atmosphere. I just wasn't 100% into the paranormal aspect, nor did I emotionally connect to any of the characters. But I felt like it was worth my time, and I kept reading because I just HAD to know how it all came together.
Rating: 3.5 Paw Prints!
oh, this was cute! The plot was a bit underwhelming and pretty simplistic, and it read younger than I thought it would, but I quite liked the characters. also! DRAGONS! I don't know if I'll read the sequel, but it was a nice book to help end the month of May on.
Rating: 3 Paw Prints!
The Ocean at the End of the Lane
INTERESTING. But not really my cup of tea. I'm like kind of wondering what the point of it all was???? The story itself made me want to keep reading, but the writing was not my favorite, and I just did not end up caring at all for the main character. That ending was great, though. I liked it.
I also read The Demon in the Wood, which is the little short story (only 32 pages!) about The Darkling from Leigh Bardugo's Grisha series. I enjoyed it but would've much preferred to have read it after I binged the books. I just forgot about it until it showed up on my Goodreads feed during May. And then I thought: might as well read it! LOL.
How many books did you read in May? Have you read any of these yet? If so, what did you think of them? :)