This week's topic

:

Back To School Freebie: anything "

back

to

school

" related like 10 favorite books I read in

school

, books I think should be required reading, Required Reading For All Fantasy Fans, required reading for every college freshman, Books to Pair With Classics or Books To Complement A History Lesson, books that would be on my classroom shelf if I were a teacher, etc.
And whoa, this got super personal. 😁 AND ALSO I THOUGHT TODAY WAS TUESDAY AND NOT WEDNESDAY AND I HAVE NEVER BEEN MORE ASHAMED OF MYSELF.
so yeah, if you're wondering why I'm posting this on Wednesday, that's why. I JUST GOT SUPER EXCITED ABOUT THIS PROMPT, OKAY?
1. Moxie by Jennifer Mathieu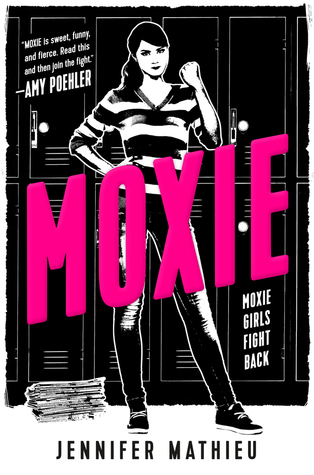 I didn't become a feminist until college, after so many years believing the toxic attitudes toward women and thinking it was a Bad word. But I wish I'd read a book this empowering when I was in my young years, to tell Teen Me that she shouldn't be so mean about other girls, that she should be supporting them. And this was just so inspiring that I wish I'd had a Moxie "club" back in high school.
2. The Hate U Give by Angie Thomas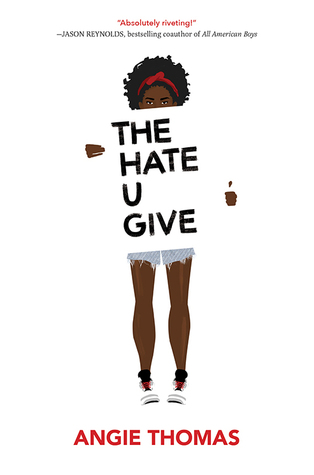 tbh, I think this book should be required reading for ALL teens. But myself especially could've used this after growing up near a small-town that was (and still is) predominantly white. My high school was not inclusive and pretty terrible, and none of us grew up understanding how the world actually was. We had our little bubbles of privilege, and that wasn't tested for me until after HS, so I'm so excited that this book can help shatters those for teens around the country.
3. The Names They Gave Us by Emery Lord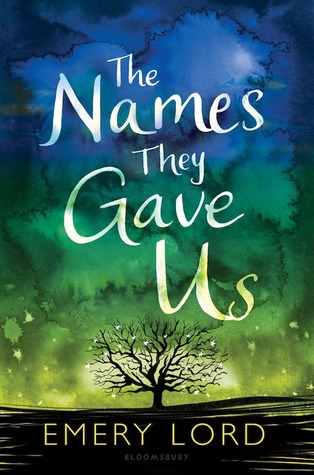 I was always very shy about my religious beliefs, because people my age just had Views on church folk. I needed a book saying, "hey, it's okay to have faith" but one with an MC who still questions God and herself, and her values. One that says it's okay to not have it all figured out. Also love the strong focus on friendships in Emery's stories, so I could've used that when I was struggling with fitting in and being myself around people.
4. The Upside of Unrequited by Becky Albertalli
I STILL struggle with body image and insecurity and self-hatred, but in my younger years, it was a damaging cycle that kept me from feeling the even the slightest bit happy about how I looked. I needed the warm hug that is Molly and this book, this girl who is overweight and working through her own body image issues but who still is crushing and finding a new level of confidence in a boy who likes her for her.
5. Saving Francesca by Melina Marchetta
To be fair, this came out before I was in high school even, but I'd never heard of it until I started blogging, SO I'M COUNTING IT. This is a story about a girl navigating being a teen after learning that her mom has depression, and wondering about her identity without her mom around. My mom was diagnosed with MI when I was young, so I definitely felt for Francesca's character, and how hard it is relearning a world that doesn't make much sense anymore. So good, I need a reread!
6.

Little & Lion

by Brandy Colbert
This book had such honest and open dialogues regarding race, sexuality, mental health, etc, that it would've been a great story to have at a time where you question everything about who you are and what you want out of life.
7.

Quiet

by Susan Cain
I've never felt more understood as a person. I didn't realize how much I needed someone say it was okay to be an introvert for me to believe it. I've always been told to go out and have fun, socialize, stop reading so much. For some reason, people have always thought (and still do apparently) that my life is unfulfilled and has no meaning because I need my introvert and quiet time, because I'd rather stay home to read on a Friday night than go to a party. It's aggravating, but I'm definitely happier with who I am than I've been in the past. SO. I'm fine missing those parties. ;)
8. A Monster Calls by Patrick Ness
I don't want to get TOO personal here, because damn my feelings for this book are so twisted up. But let's just say I could've used this book when I was a senior in high school, when I'd just lost someone very important to me, to say that it's okay to be angry. That it's okay to want to break things. That it's okay to cry. Though I did graduate after it came out, I would not read it for another 5 years, so that is sad. I also really loved Release and am glad teens nowadays have it!
9.

Play On

by Michelle Smith
There is so much good in this book that I don't even know where to start. It was so personally relatable for me that I definitely wish I'd had it as a teen. Austin and his beautiful soul, the exploration of mental illness through both a caregiver's perspective and someone who is going through it. Still one of the best portrayals I've read. This is the book of my heart, y'all.
10. Some Kind of Happiness by Claire Legrand
Not only was it super nostalgic for me, but I really loved how Claire wrote Finley's character. I felt like I'd found a kindred spirit, and all I wanted to do was wrap Fin in a giant bear hug and tell her that I get it. <3
It's not really surprising that most of these are YA books, of which that have come out in the last few years. YA has gotten a hell of a lot better since I was a teen, and books now are more inclusive and more diverse than they've been in the past. Not nearly enough for sure! And there are still so many problematic ones out there. But I love what I'm seeing and reading right now, and teens are lucky, guys.
What books do YOU wish you'd read in while you were in middle/high school? Would any of these make your list? Let's talk! :)