From the Den is a feature to showcase the books that I don't post reviews for on the blog, whether I liked them or not. I read so many books that never make it onto The Fox's Hideaway, so I wanted a feature where I could still tell y'all about them. :)
This was SO GOOD. I had no doubts, as I've become quite the fan of Victoria's books and how she writes characters. While it was a revenge story with a villain as the MC, it reminds you that the world isn't made up of people who are just good or bad. It was dark and honest and full of mischief and terribleness. Pretty standard for a Schwab book, tbqh. I was a fan of the past and present chapters, of the switch in narrators (with 12-year-old Sydney creating a break in Victor's serious introspection). And I adored the two of them, plus was so intrigued by this antihero storyline. I'm so, SO glad that there is a sequel. Because while that open ending is not one that would have bothered me much if I'd read it years ago, I still wanted MORE upon finishing the book. AND YAY WE GET MORE!
Rating: 4.5 Paw Prints!
This Temperance Falls novella was very middle for me -- I liked it, I liked the characters, I liked the fact that it was an older woman and a younger man (which you don't see as often in romances). But I didn't love it. Still sinfully delicious though!
Rating: 3 Paw Prints!
I LOVED THIS. I'd always wanted a copy, and I finally grabbed one from ABE (because it seems to be sold out like everywhere else, so I did see it at B&N the last time I went). I want to give this to every parent/guardian, because they really are like bedtime stories. All about rebel and badass women. I loved learning more about some of these ladies, and discovering women I'd never known about. They were all unique in their own ways, and yeah, I just really wish every young girl growing up could be read this book.
Here's to the rebel girls who have changed, who are changing, and who will change the world.
Rating: 4 Paw Prints!
Friends-to-lovers is one of my favorite romance tropes, so I was super excited to hear about this one, and I'm glad to say that I loved it! Luke and Hannah have been close friends for over a decade, and are both very attracted to one another, but she's with his stepbrother. But all bets are off once Hannah stands up for herself and breaks off with Barry completely. She deserved SO much better, and Luke was right there - a lover, a companion, a partner in all ways. Someone attentive and caring, and who loved her so much that her needs and wants became his. It was great to see the two of them working together to make their relationship worth it. Possibly my favorite of the Temperance Falls short stories!
Rating: 4 Paw Prints!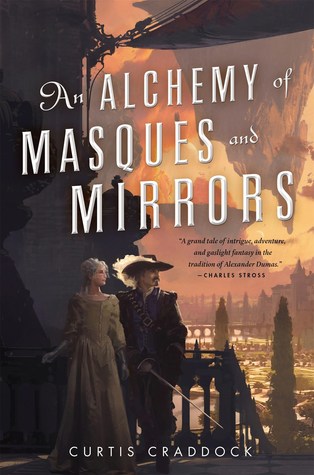 *Physical review copy provided by Tor. Thank you!*
If I could get past the slow beginning, perhaps this book would be worth it. I've seen only a handful of negative reviews on Goodreads, so clearly it's a good story (unless I'd be one of the unfortunate souls who also didn't end up liking it). But I just don't have the time or patience for something so insufferably dense and dull right now. I can't get past the writing, and the confusing world. It's too much. I might pick this up again at a later point, since I think it was more me and not the actual book too. But it's not likely, so I'm shelving this as a DNF and moving on.
What books did you guys read in August? Have you read any of these yet? If so, what did you think of them? Let's talk! :)