From the Den is a feature to showcase the books that I don't post reviews for on the blog, whether I liked them or not. I read so many books that never make it onto The Fox's Hideaway, so I wanted a feature where I could still tell y'all about them. :)
Another month; another sad, sad number of books read. I'm just struggling so hard right now, and I'm disappointed that I only got 10 read, quite a few of which were super short and easily readable. UGH. Here's hoping November is better, though it already feels like it isn't. Slumps suck, guys. I'm over it.
Seducing His Student
All these ~heroes~ are the same character type. Alpha males, aggressive, arrogant, the right mix of dirty and sweet. And that's not ALWAYS bad, but Elliot wasn't just bordering creepy stalker, he was sailing over the line. His texts to Sam after he broke it off and messed with her head after seeing her talking with another guy reminded me of the typical Nice Guy. It was straight-up manipulation. And every time he called her my girl or my Sam, I cringed. I think she could do better. *shrugs* This was quick but utterly boring and so perfectly wrapped up that him being the dean of students never felt like it would be an issue, which took away that forbidden intensity from a romance trope like this. So, a nope for me on this one. Sadly.
Rating: 2 Paw Prints!
Windrose
This was from a Kickstarter I backed. A quick read! It was super interesting, and fun! Thieves, mysteries, a hunt for a powerful object, a girl who will do whatever it takes to find her father, all set in the 17th century. I didn't love it, but I'm definitely invested enough to read the sequel.
Rating: 3.5 Paw Prints!
Gatesmith
Another ebook from that Kickstarter! This was just okay. It's not really my type of story, and I spent most of it confused as all hell. But I'm really intrigued about certain characters; who and what they are. So I will definitely be reading the sequel!
Rating: 2.5 Paw Prints!
The Reader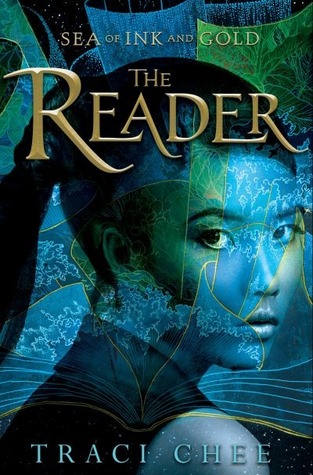 More a 4 stars book upon a reread, but still one that I love A LOT. I'd needed a reread because I read this super early, and it'd been over a year, and I have The Speaker. There is so much going on here that it's hard to take in at times, and it can get very wordy. But I found the way it's written so unique before, and I still feel that way. And I do really love the characters. Not so much Sefia as Archer and the Current of Faith crew. They are so adorable, and one of the best parts of the story for me. The romance is slow-burn and light, but sometimes I still wish it just stayed a friendship. But I'm looking forward to seeing how it grows throughout the sequel! The Reader is just SO GOOD, guys.
What books did YOU read in October? Any amazing ones? Or are you slumping too? If so, honestly same. We're in this together.