Playing on an Alice in Wonderland quote for my latest review. :D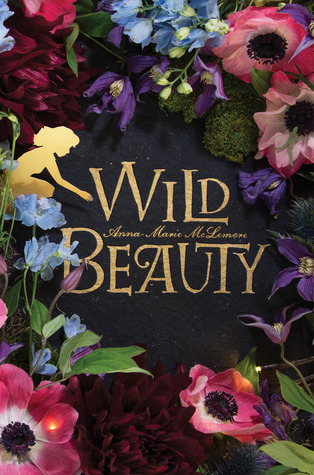 Title: Wild Beauty
Author: Anna-Marie McLemore
Publisher: Feiwel & Friends
Release Date: October 3rd, 2017!
*Physical ARC kindly provided by Macmillan.
Love grows such strange things.


For nearly a century, the Nomeolvides women have tended the grounds of La Pradera, the lush estate gardens that enchant guests from around the world. They've also hidden a tragic legacy: if they fall in love too deeply, their lovers vanish. But then, after generations of vanishings, a strange boy appears in the gardens.
The boy is a mystery to Estrella, the Nomeolvides girl who finds him, and to her family, but he's even more a mystery to himself; he knows nothing more about who he is or where he came from than his first name. As Estrella tries to help Fel piece together his unknown past, La Pradera leads them to secrets as dangerous as they are magical in this stunning exploration of love, loss, and family.
My Review!
I've been sitting on this review since May. GUYS. SINCE MAY. I don't know what's been my deal, other than in general meh feelings toward blogging and especially writing reviews (I'm tired a bit, which is why I've tried to not care that I'm barely writing full ones anymore). I'd been excited about this book since I learned of it, and even more excited that it featured bisexual characters. So when I received a copy of Wild Beauty in the mail, I couldn't not devour it as soon as I was able to. And I loved it so much, it's now on my forever faves list.
Anna-Marie McLemore has quickly become one of my favorite authors, ever since I fell utterly in love with When the Moon Was Ours last year. There is something so purely enchanting about her books. I think part of it is her writing. Gorgeous prose that you just want to sink your teeth into. And another part is the characters. I have not disliked one of them yet (unless they were the Paloma and Corbeau families, in which case they can all fuck off forever thanks). So yeah, if you guys haven't read one of her books yet, you're really missing out.
At the heart of this story is family. The family you're born with and the family you make. It's about love and a magical garden and flowers and a boy given back before it takes another. It's about a mystery that won't go away until it's solved, and a chance for the Nomeolvides women to change their fate. Because at La Pradera, there might be magic and girls who grow flowers, but the garden always takes something from them. It is alive in a way that forces the family, and the people who own the land, to take a look at what happened in the past.
I was so invested in everyone's lives, and I needed to know what would happen, and if they could break the curse that threatens everything they hold dear. The book surprised me, in the best possible ways. I loved the love that the cousins had for each other, and for their mothers and grandmothers. I loved the love that they had for Bailey, and the boy who came out of the earth. It was fresh and inventive and full of the beauty of life. It was the kind of book that will stick with me, and one that I see myself reading more than once. Wild Beauty is just a stunner.
RATING: