Because of various reasons, I was able to read a lot of January releases before their pub dates, and here are the ones that I didn't write full reviews for. Not necessarily because I didn't like them, but because I didn't have much to say about them. But I enjoyed all of the reads!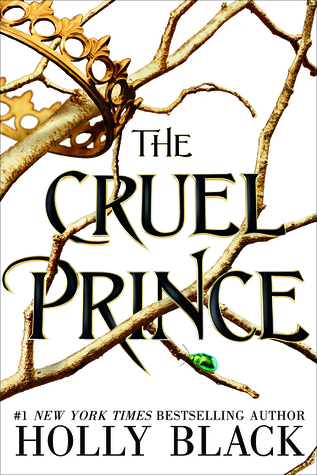 Title: The Cruel Prince (The Folk of the Air, #1)
Author: Holly Black
Publisher: Little, Brown Books for Young Readers
Release Date:
January 2nd, 2018!
I picked up a copy of this from ALA annual.
Find it on

Goodreads

.
My Review!
This took me a LONG time to get into. I've been starting and stopping it since like the end of June. But I decided to push through a bit longer, and I got hooked. I wasn't a big fan of the MC's voice. It felt at odds in this book. But I did like her character; she was cunning, manipulative and resourceful, and fit in well with the Faerie Folk. She was a fighter, and someone who enjoyed a challenge, and she was not afraid to make the tough choices. She was not, I would say, a villain. But she grew up in this world, and she could be as wicked as one of them.
I really appreciated that this story wasn't a nice one. I've read many that involved faeries, but ones that didn't really explore both the decadency and cruelty of the courts. They are not nice creatures, and their world was one that you had to survive by whatever means necessary. It made for a lot of complexity and moral ambiguity in the characters, which I've a weakness for. As the plot thickens, and the place descends into chaos, I was so intrigued to find out what would happen that I finished this quicker than I expected. The Cruel Prince was good, but just not great, for me.
Rating: 3.5 Paw Prints!
Title: Mary's Monster
Author: Lita Judge
Publisher: Roaring Books
Release Date:

January 30th, 2018

!
Physical ARC kindly provided by Macmillan.
My Review!
A super fascinating look into Mary Shelley's life, and what spurred the idea of her famous novel, Frankenstein. It's told in free verse and with illustrations on every single page, which I felt fit the setting and Mary's life. And I think the author tried to stay as true as possible with this biographical story. There was so much pain and grief and heartbreak, and it didn't help that Mary was in an emotionally abusive relationship with another artist. Everything shaped who she was, and it all led to Mary creating a monster that has survived for two hundred years. I enjoyed this and it gave me new appreciation for the story of Frankenstein, which I read in 2015 for an English class but didn't love. Definitely worth the read!
Rating: 3 Paw Prints!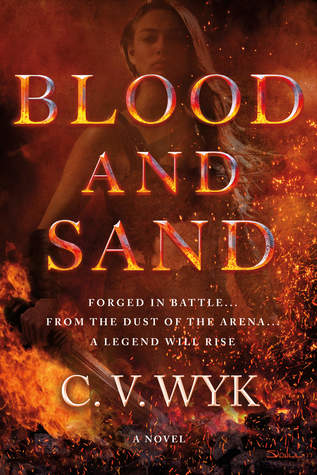 Title: Blood and Sand (Untitled, #1)
Author: C.V. Wyk
Publisher: Tor Teen
Release Date:

January 16th, 2018

!
I picked up a copy of this from ALA annual.
My Review!
Pretty sure this is a surprise series (bc if not, WHAT AN AWFUL OPEN ENDING), and I am not exactly happy about that. But I loved the period and setting in which this was set, that the author decided to write about a female Spartacus, that she wove real history in with her own fictional narrative. I was hooked, though had hoped for much more from this. It wasn't as action-packed as I'd expected it to be, and I almost wish this hadn't had a romance at all (especially since it wasn't super developed)? But I loved the Xanthus and Attia team-up (that! one! fight! GAH). Also enjoyed the banter between Xanthus and his brothers, fellow gladiators who know each so well and who have found comfort in their dangerous lives. But yeah, I didn't love this as much as I wanted to. Yet if there is a sequel, you can bet I'll be reading it.
Rating: 3.5 Paw Prints!
Title: Unearthed (Unearthed, #1)
Authors: Amie Kaufman and Megan Spooner
Publisher: Disney-Hyperion
Release Date: January 9th, 2018!
I picked up a copy of this from ALA annual.
My Review!
WHATWHATWHATisthatending !!!!!!!!!!!!!!!!!!!!!!!
Seriously, though. I've got theories. And now that I'm finally writing a review after finishing this book back in AUGUST, I don't remember much about the book itself. But I did enjoy it a hella lot. It really is Lara Croft meets Indiana Jones in space. Mia and Jules are polar opposites. They care about different things. One wants to preserve the history and restore his family name, and the other just wants to survive and save her sister. They make an unlikely duo, but it WORKS. This is a slower-paced novel that wasn't always easy for me to follow (this is why I'm not a science fiction person), but I was intrigued by everything. It had the feel of the past but was set in the future. It was full of intensity and discovery and archaeology fun. And I'm dying for the sequel!
Rating: 3.5 Paw Prints!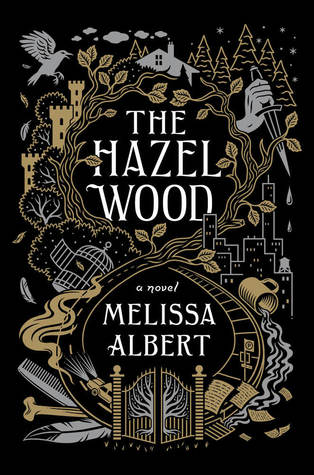 Title: The Hazel Wood (The Hazel Wood, #1)
Author: Melissa Albert
Publisher: Flatiron Books
Release Date: January 30th, 2018!
I picked up a copy of this from ALA annual.
Find it on

Goodreads

.
My Review!
I really, really liked this book. Like, a lot. What I really loved was that this was basically about Alice's relationship with her mom. It's the focal point of everything, and their bond is one that felt realistically flawed but so wonderful. But I'm not sure I loved it on a whole? It definitely had the feel of fairytales, but the darker ones, the ones that are a little fucked up and don't really have happy endings. It was atmospheric, and I was pretty hooked. And that fucking twist? OMG. But I think I expected a bit more where the Hinterland was involved, and I wasn't always a fan of the things that happened. This one is hard for me to pin down, but I am 100% reading the sequel (or companion?) and the actual Hinterland tales.
Rating: 3.5 Paw Prints!