From the Den is a feature to showcase the books that I don't post reviews for on the blog, whether I liked them or not. I read so many books that never make it onto The Fox's Hideaway, so I wanted a feature where I could still tell y'all about them. :)
Much like February, I read A LOT in March that I didn't end up reviewing quite yet. I'm so behind, guys. Yikes. So here's me trying to catch up!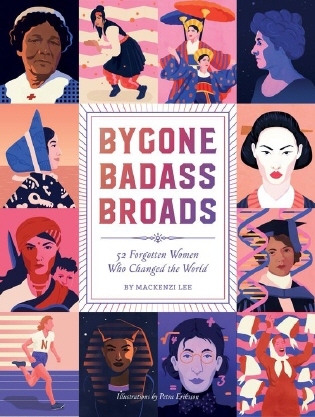 While enjoyable, this needed additional editing because whoa boy. (I mean, one of the women had a completely wrong date of birth and death). I loved that some of the women from Mackenzi's Twitter threads showed up here, a few faves of mine! There were women I already knew from other books/classes, and those I learned about for the first time. And all of them were seriously badass ladies, smashing the patriarchy in small and big ways, and refusing to not live their truth. It might not have been my favorite nonfiction of women of history, but I'm so here for this continuous trend of stories about fearless and fierce broads.
Rating: 3 Paw Prints!
I don't know if I exactly cared about Opal's POV, but I looooved being back with Ronan and Adam (though only one mention of Gansey was not enough). This makes me really excited for the new series, though! I CAN'T WAIT FOR MORE. I WANT TO KNOW ALL THE THINGS.
Rating: 3 Paw Prints!
This is an incredibly well-written, well-researched, monster of a book that took me a long time to finish but had me hooked. It did take a little bit to get into it, and honestly some of the science just went over my head (but the author did a fantastic job of making it readable, so that's just me not being a hard science person), but I *needed* to find out what would happen and if my faves would survive. Based on my friend Val's updates, I thought there'd be a LOT MORE mermurder, but it was decidedly not as filled with gore as I expected. Still. There was *so much* of it, and I'm 100% going to read that sequel because omg THAT TWIST. I really liked how Mira Grant twisted the mermaid myths, and based so much of it on science, and how it honestly started to seem believable that the ocean was hiding these creatures of the deep. I just would not want to meet a single one of them. *shudders*
Rating: 4 Paw Prints!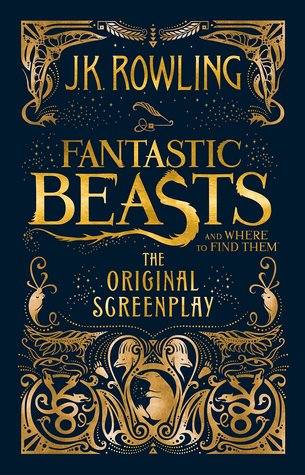 I had the sudden urge while rewatching Fantastic Beasts (for like the dozenth time) to read the screenplay. It was super interesting because screenplays are so different. I mean, it's the same kind of structure. But it just feels, to me, more complicated than simply writing a story. I don't prefer them for sure, but I liked contrasting this with the movie, especially when it came to how the characters felt or seemed in certain moments. And it makes me even more excited for the sequel!
Rating: 4 Paw Prints!
What books did YOU end up reading in March? Have you read any of these ones yet? If so, what did you think of them? :)