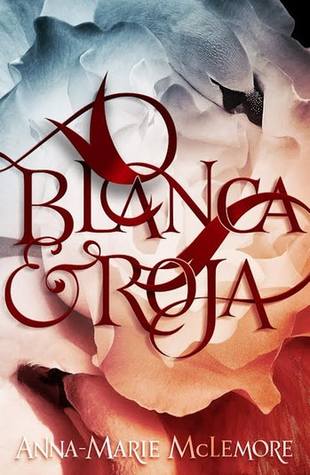 Title: Blanca y Roja
Author: Anna-Marie McLemore
Publisher: Feiwel & Friends
Release Date: October 9th, 2018!
*Physical ARC kindly provided by Macmillan.
From

Goodreads

...
The biggest lie of all is the story you think you already know.
The del Cisne girls have never just been sisters; they're also rivals, Blanca as obedient and graceful as Roja is vicious and manipulative. They know that, because of a generations-old spell, their family is bound to a bevy of swans deep in the woods. They know that, one day, the swans will pull them into a dangerous game that will leave one of them a girl, and trap the other in the body of a swan.
But when two local boys become drawn into the game, the swans' spell intertwines with the strange and unpredictable magic lacing the woods, and all four of their fates depend on facing truths that could either save or destroy them. Blanca & Roja is the captivating story of sisters, friendship, love, hatred, and the price we pay to protect our hearts.
My Review!
I've been sitting on writing this review since, well, literally after I finished the book. I always seem to do this when it comes to Anna-Marie McLemore books, because it's just. Whatever I write will never fully express just how much I love her stories, her characters, her writing. Oh god her writing, I could wax poetic about it all day every day. It's writing you sink your teeth into; it's sumptuous and decadent. There are very few authors who have such a distinctly purple prose writing that I could never match (and I wouldn't even TRY to) because it's all them. It's everything, and it's the reason I get so pulled into books like this. Books with magic--literal magic, but also the magic of love and friendship and family. Stories that I just want to reread because they're worth a second look and because I miss them.
Blanca y Roja was no different. In fact, I'd go so far as to say it's my favorite Anna-Marie book to date, and y'all know that Wild Beauty was one of my top favorites of last year. It is a fairytale, but it's so much more than that. At its core is a love story between two sisters who are very different from one another, but who love fiercely. They may fight and break each other's hearts, but at the end of the day, they will do whatever it takes to save the other. Roja & Blanca were brought up to, not hate, but to be in competition. Because one day, the swans were going to come, and they were going to take one of them away. It had happened to every generation of del Cisne girls. Nothing could stop it. del Cisne women had tried in the past, and failed. But Blanca & Roja refused to fail. And they were not alone.
As with all her books, there was a sprinkling of romance throughout it. There was Page, soft and lovely and a nonbinary transboy who just wanted to be seen. There was Yearling, the best friend, the one who just wanted to get away. Because it's been so long since I read the book, I can't remember as much about them, tbh (and that makes me sad and want a reread ASAP). But I ADORED their romances with the girls. Page and Blanca, Yearling and Roja. They each had their own stories, but they were all so intertwined. I loved how Page had a safe space with Blanca to just be, and that Yearling treated Roja so gently. The bonds they formed felt so real and genuine, and Roja and Blanca had people fighting for them. They had people to help them break this damnable spell.
This was a gorgeous retelling of Snow-White and Rose-Red. It was so unique, and it had all the flavor of an Anna-Marie McLemore book. A love for her culture and heritage that is infused in every line. Girls who just want to be able to feel their emotions and escape from the bounds of respectable. Characters who are at the edges of society, because everyone tells them that they're not worth being at the center of attention, that they deserve less because they're a little bit different. The way she writes about love, too. Romantic, familial, platonic. All of it. There is so much feeling in these pages because she allows her characters the room to make mistakes and grow. But nothing was as beautiful as the breathtaking love between these sisters, though. And like, god, the writing, you guys. Just *chef-kiss*
I had gone into the woods already broken, and now I had collected so many other ways of being broken, I could barely carry them.
The story of the ugly duckling was never about the cygnet discovering he is lovely. It is not a story about realizing you have become beautiful.

It is about the sudden understanding that you are something other than what you thought you were, and that what you are is more beautiful than what you once thought you had to be.
There were ways to carve away from your heart everything that did not truly belong, and still come back to life.
RATING: