From the Den is a feature to showcase the books that I don't post reviews for on the blog, whether I liked them or not. I read so many books that never make it onto The Fox's Hideaway, so I wanted a feature where I could still tell y'all about them. :)
Apparently I just don't want to write long, full reviews at the moment, which is why there are more books on here than usual. But I also spent much of March reading more non-ARCs than I should have. LOL WHOOPS. Anyway, here's what I devoured last month!
I don't know how invested I am in reading the sequel, but I do find this trio's relationships with one another deliciously complicated. I just. I wish the beginning had been different? Because it was completely insta-love for both Greer/Ash, and Greer/Embry. Embry and Ash had a solid, complicated romance spanning a decade, but not with Greer. And I wanted more to those ones. I wanted more time for them to be believable. Something about that just made it hard to care enough, because I was like LOL y'all have known each other all of two seconds. But throughout the story, you can feel the realness with the three of them, and the way that they all love each other, and how difficult it is trying to navigate that. And I didn't always love Ash, and sometimes I wondered why the fuck Greer and Embry cared so much for him. But there are revelations, and he's a layered character, and somehow it just WORKS with them together. I enjoyed this a hella lot! However, I could have done without the addition of the incest. NEVER HERE FOR THAT.
Rating: 3 Paw Prints!
I'm so grateful this ended up in a previous OwlCrate because it wasn't really on my radar. It seemed like a picture book to me? And I don't read those. But
omg this was one of the cutest things I've ever read. The artwork is gorgeous, the story is beautiful, and I want my own tea dragon! And it really packs a punch for only being 60 pages. LOVED.
Rating: 4 Paw Prints!
I was not sure how this one would go, and I'm glad to say that I liked it! I wish it'd felt stronger, though. Everything seemed to be going fine, almost too fine. But I was happy with how it ended. I really liked both Josse and Mirabelle, and I could understand their motivations and reasons, and I liked watching them start off as enemies and then turning into allies, and then lovers. My favorite romance trope! And the other characters were great as well, especially the orphans and the terrible but charming Desgrez. But yeah, I just didn't love this, and I kept setting it aside for more exciting books. This one was a lot quieter, even with how much action there was, and I just wanted something more from it.
Rating: 3 Paw Prints!
I liked this! It took awhile to get into the story, though. The beginning was A LOT, and there are many different characters and things going on here. Almost too much for a novella. I wish the characters and relationships had been more developed. But I liked them all, and I'm interested in the sequel. It didn't feel like Ryder's story was done, so I'm curious to see what happens since the next book is Liam's.
Rating: 3 Paw Prints!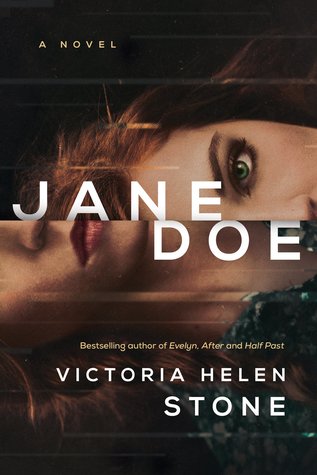 This was SUPER fascinating, in a psychological standpoint. But the lead-up to how Jane got her revenge just didn't really satisfy me? And the way that it was written made it a tell book instead, which sometimes hindered the thriller aspect. (Oh, and the reason for the revenge wasn't my favorite. I liked Jane as a character, though, and I don't want to get into it too much here, but she was so different from a lot of people. And I loved the exploration of human beings and emotions and grief. Definitely glad I ended up giving it a try!
Rating: 3 Paw Prints!
What books did you read in March? Have you read any of these yet; what'd you think of them? Let's talk! :)